Decorate Your Christmas Tree Like a Pro!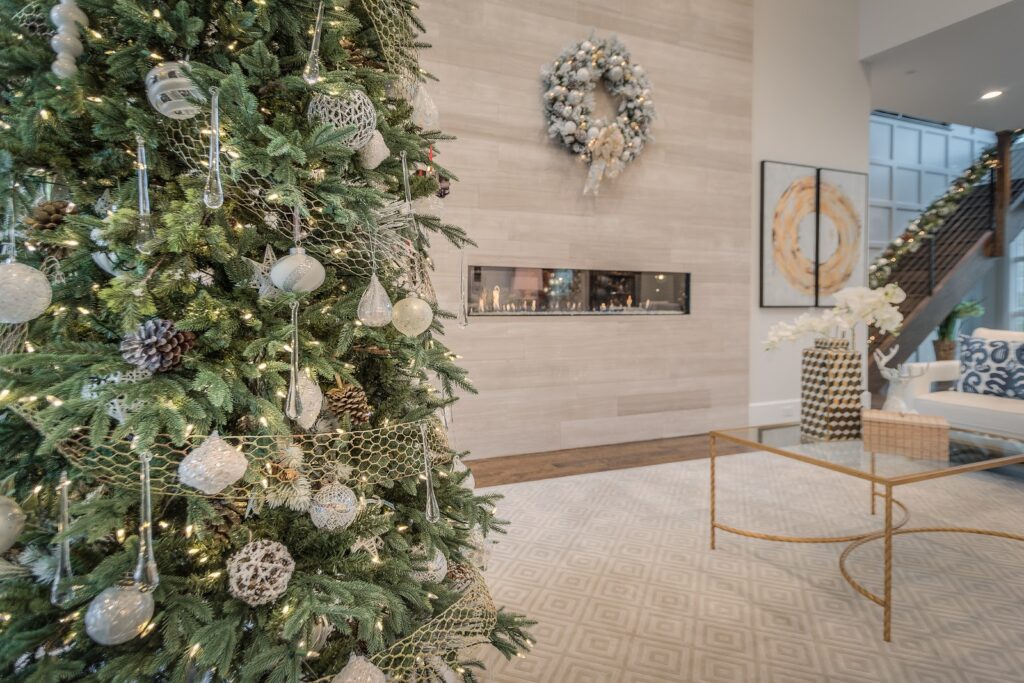 The Holidays hold a special place in most people's hearts. Christmas Trees stand tall and proud, wreaths are fully decorated to welcome guests at the door, lights illuminate the night with color, while holiday cheer rushes through everyone's heart.
However, we can all agree that getting the decorating done can be exhausting, time-consuming, and daunting at times. So, hitting up online stores like ChristmasTreeWorld.co.uk could never be a bad option. What if you come across some fully decorated artificial trees that interest you? But, if you are adamant about doing the decorations yourself, here are a few of our favorite tips that you can consider.
SHAPE YOUR TREE
It's important to take some time and fluff your tree and shape its branches before decorating it to make the tree look as full as possible. Here are a few tips..
Get your family involved, it will help make it go faster.

Where gloves and long sleeves protect your hands and arms.

Start at the bottom of the tree, work your way up.

shape the top section before placing it on the tree to avoid fluffing it while on a ladder.
LIGHT YOUR TREE
To give your Christmas tree a warm glow, string some lights one the inside of the tree. This gives the illusion that the tree is glowing from within the branches.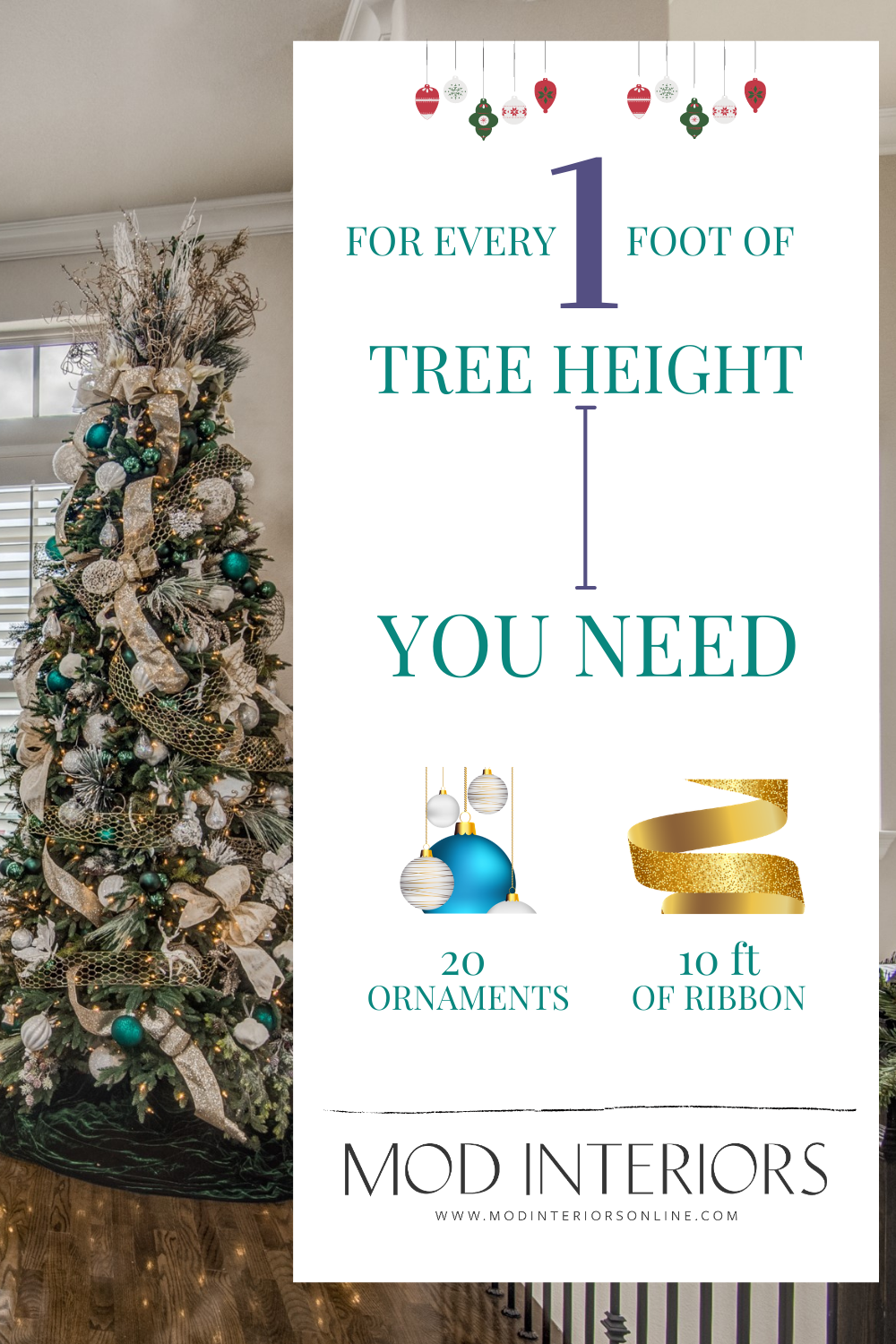 DECORATE YOUR TREE
Make sure that you have enough decorations to fill your tree, generally the rule of thumb is 20 ornaments for every foot of tree. So, if you have an 8-foot tree you will need a minimum 160 ornaments. That number will fluctuate depending on the width and density of your tree.
LAYER YOUR TREE
Layering various ornaments on the tree will give it depth and dimension. Ornaments are a great place to start but adding floral picks, clusters of your favorite ornaments and beautiful ribbon will elevate the look of your tree. There are so many ways to add your personality and style to your tree and decorate your home for the holidays. Don't be afraid to add things that may not be specifically "Christmas" in theme. Adding your own personal touch to your décor will make your decorations more interesting and fun for you and your family to enjoy.
HAVE FUN DECORATING YOUR TREE
Make sure that you have fun when decorating your tree. The holidays can be a stressful time, especially with this year's circumstances. Be sure to enjoy the little moments and make memories.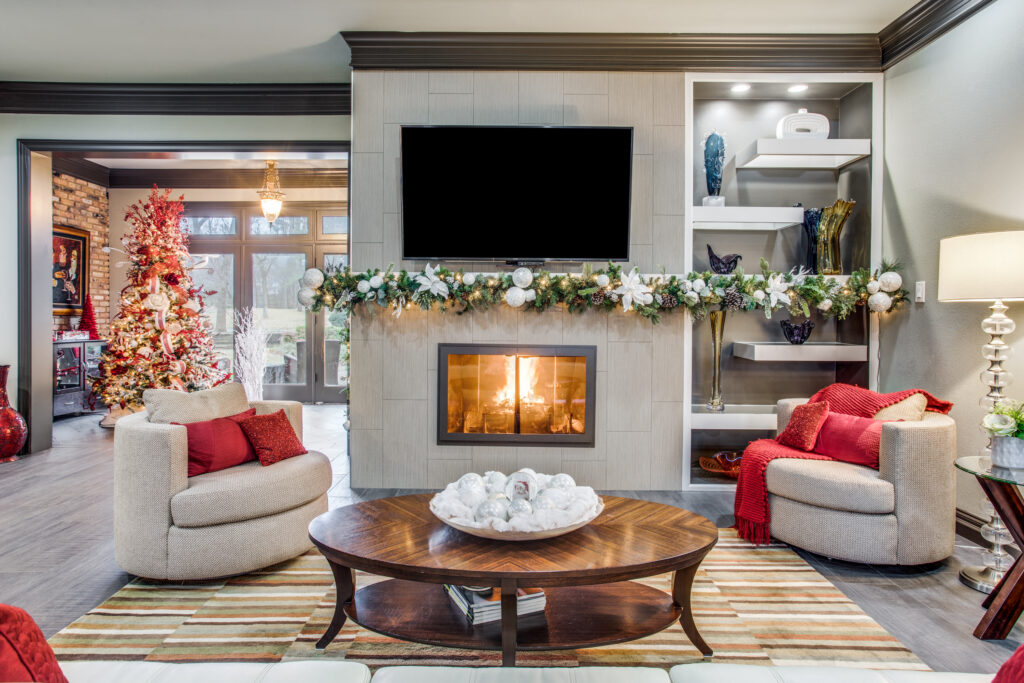 With the holidays fast approaching- Make it the most magical holiday yet! Let MOD Interiors turn your home into something spectacular. We will free you up to dedicate your time to all the other items that need to be done for the holidays. Can you imagine how much easier it would be to have an experienced interior designer transform your space into the perfect winter wonderland? Our team of expert holiday decorators will enliven your holiday home.
Schedule a Holiday consultation contact MOD Interiors , or visit us at modinteriorsonline.com to learn more about our holiday decorating services.
Here at MOD Interiors, we hope that you and your family have a wonderful holiday season this year however that may look. Once Christmas is over don't fret about what to do with all of your beautiful Christmas lights and tree decorations, here is a post with lots of easy organization tips. https://modinteriorsonline.com/organizing-christmas/