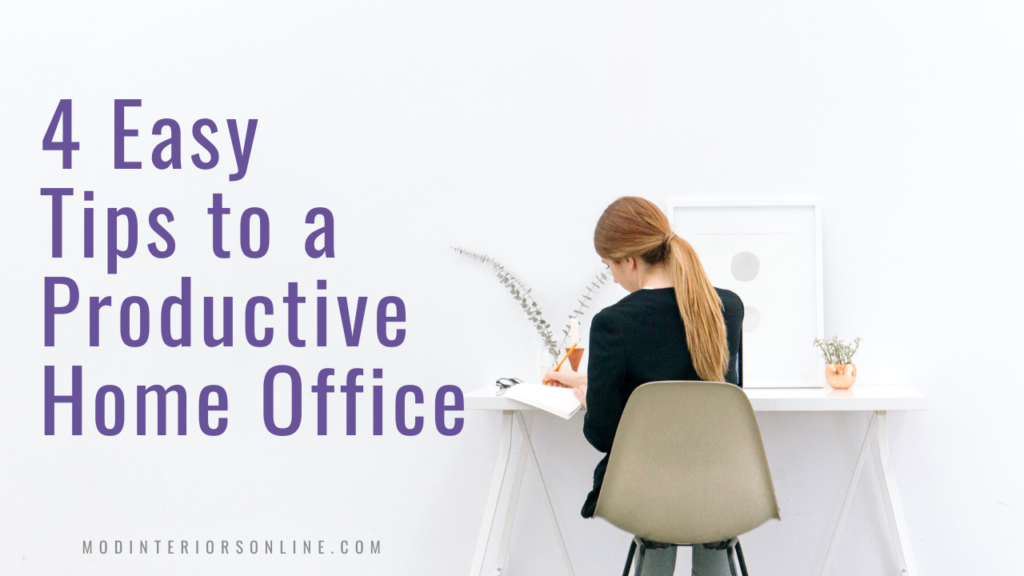 Many employers today are encouraging or requiring people to work from home. if you find yourself working from home whether by choice or due to the outbreak of the coronavirus, understand that the work-from-home lifestyle is very different and will require you changing some habits and putting some things in place to insure you are successful.
Everyone who works from home have to figure out where they are going to work, what hours are they working, what equipment will they need and ton more other items that have to be figured out in order to kill it at the working from home game. I have put together some tips to help you be more productive working remotely.
1. Create a Dedicated Office Space.
Ideally you want to have a separate office space, to keep you from getting distracted by household chores, family members, or other distractions around the house. I know not everyone can have a dedicate office, if that's you, find an area to have a dedicated desk and equipment's you only use for work. Not to mention, having a dedicated space makes it easier to calculate the home business use expenses deduction for your income tax.
Make sure the location you chose has proper wiring and outlets for the equipment(s) you'll be needing, (such as telephone, cable jacks, and outlets), and space for home office equipment, like filing cabinets, bookcases, etc.. there is nothing worse than having to contact a search & rescue team to find everything you need to do your work.
2. Create a plan.
The most important aspect to a productive office is good design. A well-designed office is functional, organized, and pleasing to the eye.
Functionality – You should not have to leave your desk for every little task like throwing something in the trash or stapling a document. Make sure the items you use the most are within reach. Don't cram the space with too much furniture or items that does not belong in the room. You should not have to jump over furniture to get to your desk.
Organized – Create a home for all your office essentials, clear your desk of any equipment, clutter, and add usable items like stacking trays to help you keep your office desktop neat and save space. Invest in a bookshelf to store all your books, manuals and magazines to keep your desk free of clutter.
Ambiance – Create a soothing atmosphere by choosing paint colors like blues and greens to enhance productivity and promote comfort. Choose a room that has plenty of natural lighting. If you are looking for an outdoor setting, a room facing your backyard is a good idea. Fresh air and light can help you concentrate better. You can also consider getting artificial grass for your backyard and make the place look much greener. Consult a service that installs turf grass in Castle Rock (or where you live) and get a new work atmosphere. However, if you like the traditional home office setup, design your space accordingly. If the room does not have a window or other access to natural lighting, consider investing in full-spectrum bulbs, they provide a crisp, bright white light that is ideal for reading and doing work that requires visual accuracy. These bulbs have the same balanced temperature of natural daylight, providing you the same benefits of natural light. And why not add a living plant to space, to dress up the office space and lift your spirit? You could even add a plant that can clean the air in your space.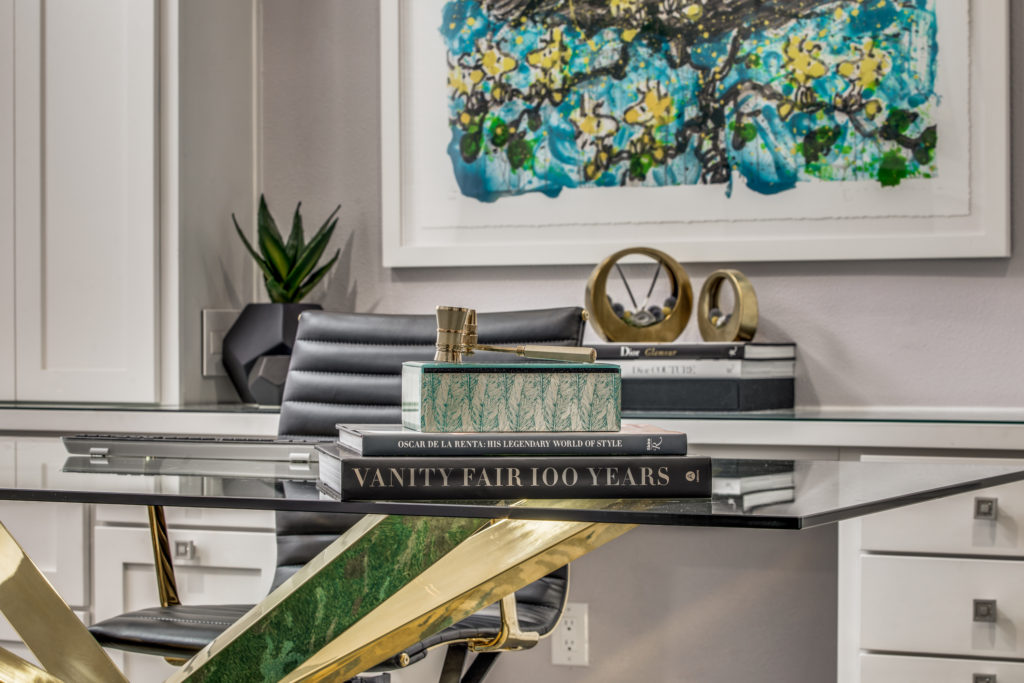 3. Set Ground Rules
Set ground rules with everyone in your home. Set up specific working hours and rules so everyone is clear about the rules what they can and cannot do during that time. For example, working from home does not mean caring for the pets or dealing with service people at the home during work hours. Create a routine and stick to it, while it is important to set your work hours, it is as equally important to set schedule breaks . Give yourself adequate time to step away from your desk a lunch and 5 to 10-minute breaks after 1.5 -2 hours of working. Or at the very least follow your company's policy on break times. It is an understandable situation with the proper work hours going for a toss with remote working now becoming the new norm. And when people would be called back to work, it would surely be a situation that the workers would consider whether they would come back. To opt or not to opt, that would be the question! With that in mind, there might be a possibility of cumulative resignations from all walks of the industry, aptly termed as the Great Resignation! What is The Great Resignation? You could read up more on it from various online resources!
However, it definitely would be ideal to focus on what we have at hand now. You could create a morning routine that guides you to your desk to start work, ie. make yourself a cup of tea or coffee that says it's time to start work. Set up a schedule during the week where you leave your workspace to go out to lunch or take a walk outside. The fresh air and moving your body will do you good and make you more productive. Similarly, you should have an activity that signals the close of the workday.
Set up a separate business number, whether a land line or a mobile number, this will allow you to walk away from business calls after work hours and allow you to keep work-life balance.
4. Personalize
When working from home, make sure the space is comfortable and personalized to you and speaks to what you're about. Give your eyes something pleasing to look at when you look up from your monitor. This can be a beautiful artwork, a window view, or your collection of (fill in the blank).
Motivational posters could boost your mood if you need encouragement. If you prefer whimsical, creative or humorous styles of personal decor you could hang parody art or even buy please don't do coke in the bathroom neon signs to boss you as you work. Though with any whimsical and funny personalization be careful if you are going to be on video call with a boss who would not approve of such styles.
With these tips in mind, you're sure to create a functional and efficient home office that you can be creative and productive from.
Do you have to move things out of the way before you can sit down to work? You need to contact a search and rescue team to find whatever it is you're looking for? Then it may be time to get some professional help to create an attractive, up-to-date office design that is functional and comfortable.
Let's talk! Click the link below to schedule a complimentary discovery call.

Creatively yours,
-MOD INTERIORS