This month on MODLivingTV channel, we wanted to make a video to show you what we look for in a quality sofa for our clients. Purchasing a sofa is one of the biggest purchases you will make for your home and the most permanent. When buying upholstered furniture, knowledge is power. The more you know about what you're buying, the easier your decision will be. That is why it may be worth checking out a site like https://www.brosa.com.au/living-room-furniture/guides/find-your-perfect-sofa so that you are fully informed before you make a final decision regarding your most important piece of furniture.
In this video, MOD Interiors meets with George Moussa, Founder/CEO of Ambella Home to discuss the quality materials, combined with the quality construction that goes into building a custom chair. We were fortunate enough to get a detailed explanation as George goes over everything to consider when purchasing a custom piece of furniture; like frame construction and how to go about finding the right components for the framework with the likes of this angle bracket buying guide, springs, 8-way hand-tied springs and cushions and more. We love what Ambella Home stands for when it comes to quality materials as stated in their dedication,
"We pride ourselves on selecting the best materials for each piece in order to ensure that it will withstand the test of time. For each item, we carefully select the wood, marble, granite, stone, iron, metal, glass, mirror, fabric or hardware, then hand-craft each design using the best techniques and finishes. Quality materials, combined with quality construction, result in craftsmanship that you will enjoy for a lifetime."
We hope this will aid you in understanding what we consider when choosing a beautiful, well-made upholstered furniture for our clients. As always, thanks for watching MODLivingTV ! Subscribe To My Channel and Get More Great Tips on MODLivingTV
Creatively yours,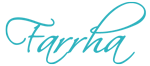 Looking for help coming up with a design inspiration for your space, or just chat with an experienced interior designer in Colleyville or Grapevine area? Let MOD Interiors help you figure out your personal design style and create a stunning design for your home!
Call MOD Interiors at 214.404.4000, or contact us.