How to Pack like a Pro
Any time we are traveling, my family always look to me to help them pack their luggage. They are always amazed at how much I am able to fit in their luggage and I always tell them packing is an art form and should not be handled by amateurs..hehehe. If you and your family are vacationing for spring break, I have some great tips on how to pack like a pro. I even had to help out a friend of mine pack for her holiday. I knew she wanted my help because we always talk about the time she needed the assistance of Cross Country Movers to transport her items safely to her new home. I remember on moving day, she called me round to help her finish with the last boxes. After this last minute situation, I know her only solution will be me when it comes to packing like a pro. What are friends for?
So if the sight of luggage sends you into a panic attack, fear not: I will share all my tried-and-true tips from how to pack your luggage to what to do before leaving your home. Don't forget though that there are other things that you have to consider when you are going on holiday. For example, how you are going to get to and from a particular place. I have one friend who travels a lot and they use NetJets to help them with their travels. It would be pretty awesome to have something like that. It's not just about how you travel there though, you want to find a location that you will actually enjoy spending your time in. There are loads of places out there in the world that you might be interested in visiting though. For example, you might decide that you like the idea of going to New Orleans, if this is the case, then the next logical step that you would take would be finding the perfect place for you to stay. This might mean that you stay in somewhere like this InterContinental New Orleans hotel, but there are loads that you could go to. When it comes to traveling there is so much that people have to think about, but for today I will mainly be talking about to pack like a pro.
---
Pack Light
Let's be honest, did you really wear everything you packed for that last trip you went on? I could imagine that most unused pieces ended up being space hoggers in your bag rather than your go-to outfits. Don't let the "Why did I pack this?" question boggle your mind on this trip! Pack light and with a purpose, try to keep it down to one bag per person. Go with a lightweight bag, this can apply to the vacationer traveling by plane or automobile. Remember that before actually reaching your destination, wherever you go your bags go. The last thing you want is a struggle to fit all your bags in the car, or having to pay those hefty fees at the airport.. so practice the art of packing light.
Check the weather and local culture
This may seem obvious, but an often missed step. You want to know what type of clothes you'll need, don't guess. A google search or TripAdvisor search will help you figure out how the locals dress and the culture of your destination. You don't want to be "that guy" that sticks out like a sore thumb, because you didn't take a few minutes to do your research. Plus, if you have plans to visit any historical sites or religious landmarks then it is crucial that you are able to dress respectfully. A friend of mine is going on one of the many fantastic israel group tours later this year with her Church so she is packing plenty of clothes that are both appropriate and comfortable for exploring in. I hope she has an amazing time. There is so much to see and do in Israel, I would not know where to begin!
Plan wisely
Start with taking out everything you think you may want to bring, even if it seems excessive. Then gather your basics like; black and white tees, shorts, jeans, one LBD and a white collared shirt. Like a well designed room, good basics are the foundation of a versatile travel wardrobe. Next, Choose a colour palette for a few additional pieces. This will reduce your chances of having mismatched outfits. A long sleeved shirt, a few scarves, skirts, a pair of shorts, and jewelry in your chosen color are usually good options. You can choose to add an additional color, but make sure it compliments your current color selection. TIP: A maxi skirt is great for travelling in a neutral or your chosen color palette.
Pack Smart
The soles of your shoes can dirty your clothes and heels can cause serious damage, so pack each shoe separately in its own duster bag or an inexpensive plastic shower cap. Pack your shoes at the base of your luggage, place them heal to toe facing each other to maximize space. Next, tightly roll all your t-shirts, pajamas, belts and small articles and set aside. Now you are ready for the next layer of folded items.These simple trick will allow you to save space like -A Boss! and fit way more in your luggage
Fill the Gaps
Don't overlook the nooks and gaps available in your luggage. Fill in the gaps around the shoes and folded items with the rolled-up items and things like belts,scarves, and socks. Your shoes are your allies! Just like the gaps in your luggage, your shoes can be filled with the same items. When packing lotions and creams seal them with some tape or drop them in ziploc bags before packing them; these too can be used to fill in those gaps.
Save the top for delicate's
Once you have the base of your luggage packed, the next layer is for folded items, keep it thin and evenly stacked. The top to layer your delicate articles like like sequence, knit and tweed cover them with plastic from the cleaners to prevent snags. Leave the items that are prone to wrinkling on the hangers with plastic. Pack cluster of 2-4 at a time, depending on thickness, by folding the bottoms of the garments into the bag, alternating the sides of the suitcase the hangers end up on. Not only will this help to keep them flat and crease free during transport, it will be the first thing you see when you open your luggage; a great way to remind you to hang them up! TIP: Use razor thin Hangers.
Front pockets & Back pockets
Your bag is swelled up and ready for traveling! But what about those front and back pockets and what can possibly fit in there? Well, think flat – your flip flops, your bedroom slippers, and extra duffel bag for souvenirs, an extra jacket… you get the idea, anything thing that's flat and unbreakable.
---
Keep it Versatile
When packing for your trip start with classic versatile pieces like black/dark bottoms, a little black dress, and a classic/comfortable pair of black or neutral shoes. These pieces serve as the foundation to creating a variety of different outfits. You can then pack multiple tops that will coordinate, a classic blazer or pullover, fun scarves and lots of accessories to help you create different outfits that you can dress up or down without over stuffing your luggage. It's a Win Win, you pack light, but still have a lots to play with, no extra charges at the airport and have plenty of room for souvenirs… so I guess that's a Win Win Win Win!! haha
Neutrals
Make sure to pack neutrals that can be easily incorporate into any outfit. Neutrals can be the star or the supporting actors when planning an outfit! Whether you want to keep it simple by pairing them with your favorite jeans and comfy flats or feature a classic neutral bottom and complementing it with a fun top. The options are endless – as long as your pack those key neutrals.
Toiletries
Beat the cost of peaked hotel prices for toiletries and the hassle of hunting down the nearest pharmacy while on vacation by packing all the essentials. You want to make sure to include; your favorite floss, deodorant, allergy friendly soap/shampoo etc… Be sure to also pack a small 1st aid kit including cold medicines, allergy med/band aids /wipes.
Carry-on
A well packed carry-on can be a lifesaver in case of an emergency. My motto is "Carry on the most important things" so anything you cannot live without. For example, your jewelry, chargers, important documents, extra underwear, laptop, and must-have medicine. In case your luggage gets lost or delayed, you don't want to be stuck. I personally always pack one- two days worth of clothes, usually something lightweight like a pair of leggings and 2 tops and basic toiletries that are TSA approved.
---
Tell a friend – It's very easy to get carried away with excitement when packing and planning activities for your perfect trip and forget, the most important, steps needed prior to departure. Do you have a trusted person that can house sit or at least check on your home every other day? Giving a trusted neighbor, friend or family member access to your home while on vacation is vital. This will give you peace of mind and deter crime while you are away. Create a folder with all essential information in the one place and easy to find? Include your contact information, alarm codes, explain what you want done with your mail, and newspapers (if applicable). Under the principle "it's best to have them and not need them," you might like to include the phone numbers for Fire, Police and Ambulance services. Also leave your local Vet and Doctor's addresses and phone numbers if they are looking after your pets.
Social Media Safety! – I know, I know – you just can't wait to post that selfie you just took at the airport, on your instagram and facebook page. I mean come on, you might be thinking, you have that awesome new hat and rocking shades you bought just for this trip! But trust me, the last thing you want to happen is mark your home with a bright neon sign that says – HEY! MY HOME IS EMPTY, because of a picture you post on social media. If you really can't resist the urge, try to minimize specific, like when your leaving and how long you will be gone, on your posts. Don't tag people you are traveling with and choose NOT to check in to your locations. The idea is to be as discreet as possible, so that you can be stress free while away!
Energy Smart – Set your thermostat to a lower temperature to conserve energy or turn it off completely if the weather outside is just right. Do a quick sweep check of all the living areas and rooms making sure that all light switches and fans are off. Check inside of closets for light switches. Unplugging medium appliances like the toaster, coffee maker and even some lamps can help conserve energy. Making sure to follow a few of these simple steps will result in a even happier traveler when returning home.
Prevent the Odors! – "Ahhh home sweet home… ewww what is that smell?" If that's never happened to you before, consider yourself lucky! You don't want to come back from a trip having to say those words. So make sure to clean the fridge and cupboards for perishables a few days before departing for your trip. Empty all garbage from offices, bedrooms and bathrooms. Clean out your kitchen garbage and drop a dryer sheet in it to prevent that damp smell. Be sure to tidy up your home and yard before leaving, nothing says "welcome home" after a vacation like a clean house.
Don't forget! – Do you have any bills that coincide with your traveling dates? Save yourself the hassle and interruptions of having to pay your bills while on vacation and schedule them before you go. If you can't schedule them online, pay them ahead of time! I am sure the company will be thrilled!
---
What next?
Peace of mind! That's what's next. Now that you have conquered the art of packing and prepared by leaving your home vacation ready. Now it's time to unplug, enjoy your family and make some memorable memories during this spring break vacation.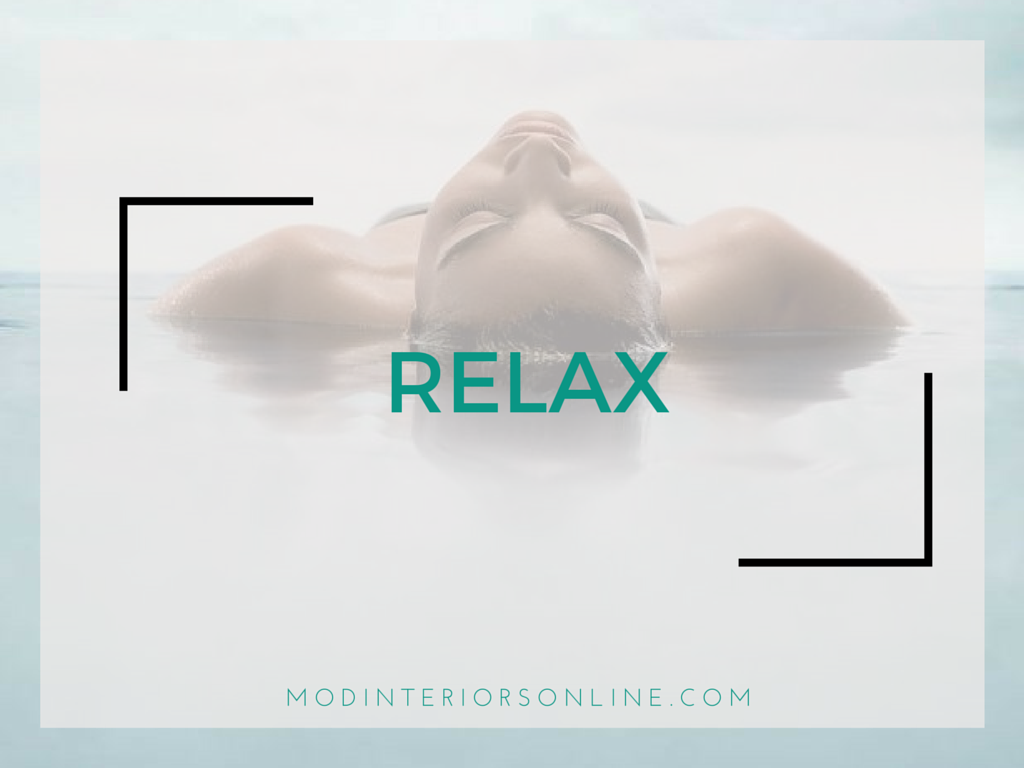 Creatively yours,