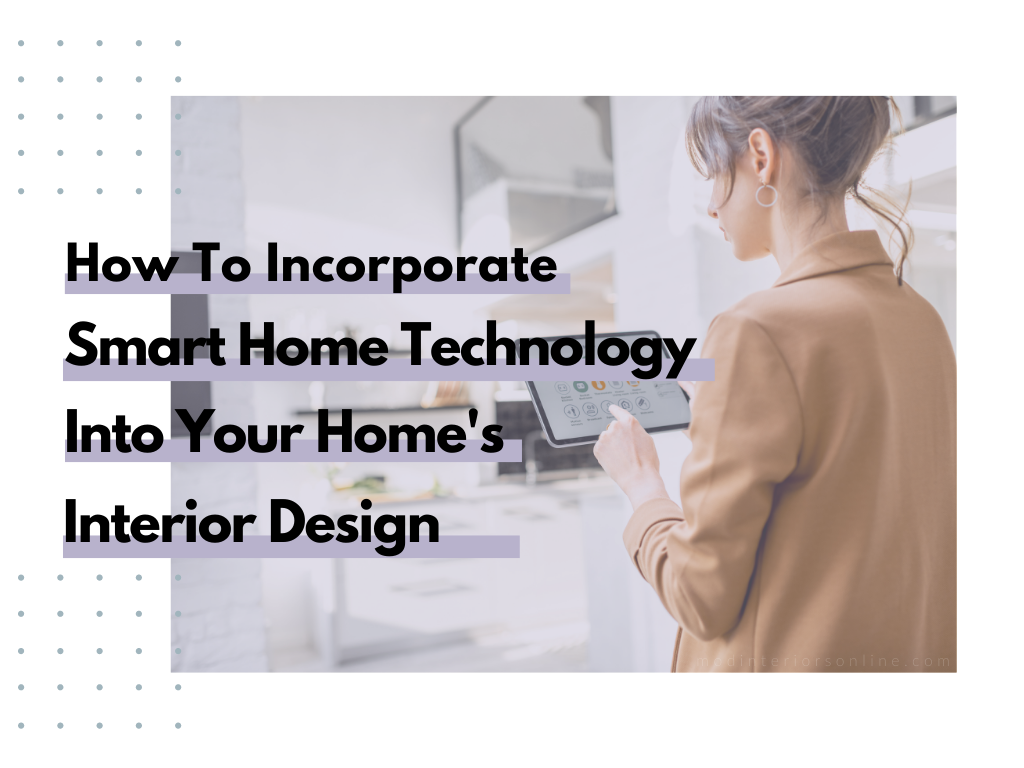 Today's homeowners have at least one smart tech device in their homes. Technology is becoming more prevalent and savvy homeowners are looking to update their homes with smart home technology. The shift to incorporating technology in the home has caused interior design experts and furniture designers to include smart home technology into their interior design projects.
There are several important factors to keep in mind when looking to update your space to a high-tech home while still keeping it stylish. In this article we will look at some clever ways to incorporate smart home technology in your home.
Custom Lighting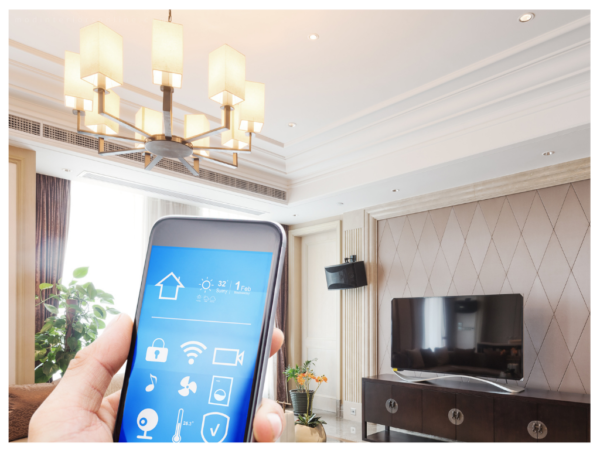 While it may seem like smart home tech gadgets present an obstacle to design around, in fact, they can help you create the interior design scheme of your dreams. Take smart lighting, for example. With so many customizable options, smart lighting allows you to design lighting displays that suit every mood and activity. Color-changing smart lightbulbs mean you can transform the atmosphere of the room simply by adjusting the hue and tone of your lighting- try activating a pinker tone for romantic date nights, a cozy orange glow for movie nights at home, and a bright, buzzy yellow for dinner parties with friends.
Custom smart lighting can also contribute to how you feel in your home throughout the day. Brighter lighting will help you stay awake and alert, which is ideal for remote work and getting through that lengthy To-do list. Softer and dimmer lighting, meanwhile, signals that it is time to relax. And once the sun goes down, you can even program an automated illumination route, where motion sensors detect movement through hallways or in the restroom. The smart lights can automatically illuminate gentle lighting that is easy on half asleep nighttime eyes.
Functional Work From Home Spaces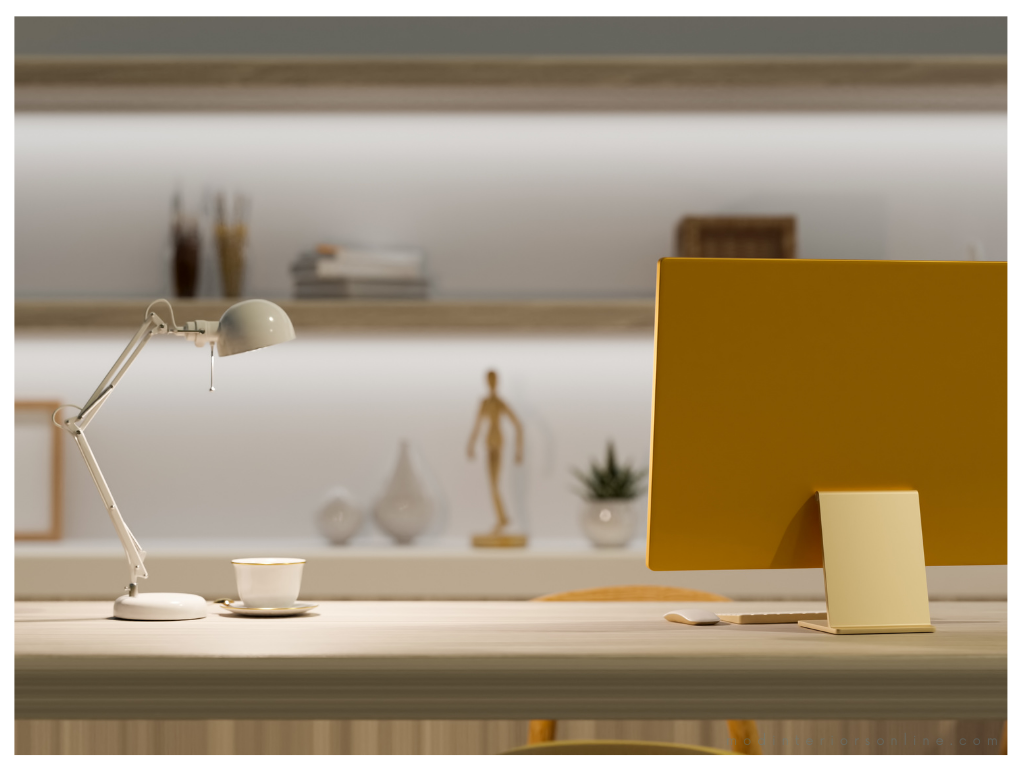 In some cases, smart tech, and interior design can work together to create a perfect harmony of function and form. Home offices with integrated smart tech gadgets that run off the fast home Wi-fi network, you can eliminate a lot of clutter. Your device will all be connected without needing to run a lot of cables and plugs in between and throughout them. Instead, they simply sync via Bluetooth connection, and respond to voice commands. So, your smartphone, laptop, tablet, speakers, mouse, keyboard, lighting, and more are all connected remotely.
Work other smart home technology innovations, like smart plugs, into your home office design by creating simple pathways for charging all your gadgets. Designing an efficient charging station can help reduce clutter and keep your home workspace clear for what it is intended for- work.
Hidden Screens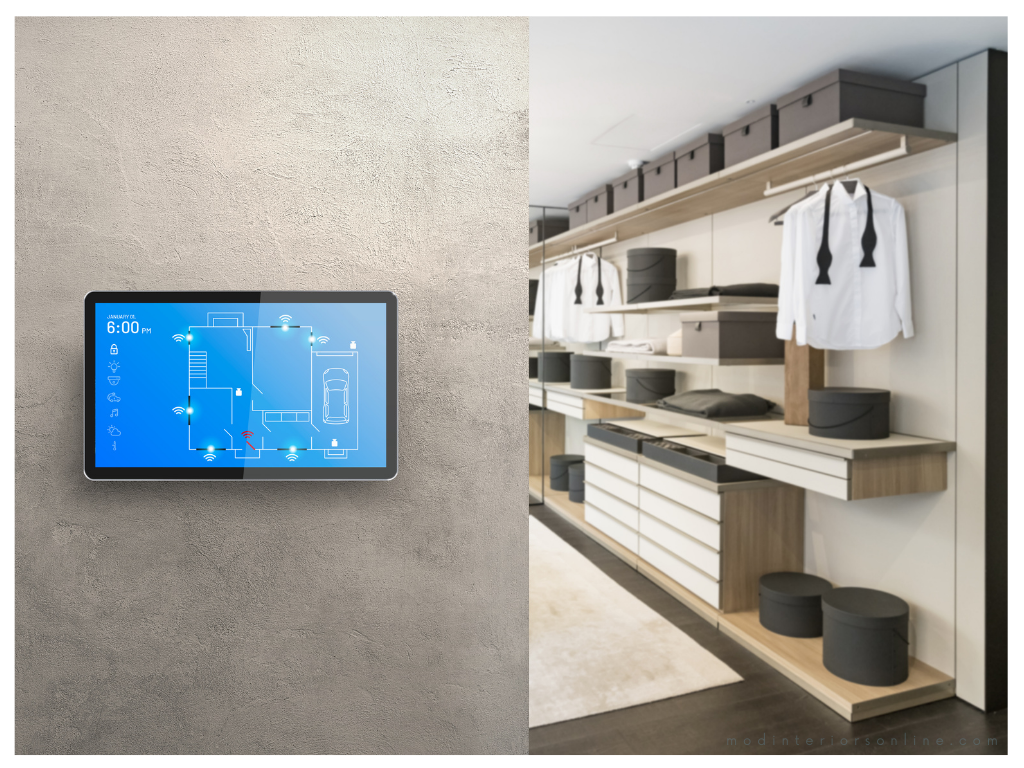 The days of arranging the living room around a TV set as the central focus of the room are long gone. In pursuit of wellness and a break from the screen, most design experts now recommend hiding TV screens. This helps to create a more multipurpose room, where the lure of the Netflix binge is not immediately apparent and in your face in the form of a visible screen glaring from the center. Instead, try crafting the interior design in your living room or media room with a hidden screen in mind.
There are plenty of creative options to explore here; swiveling screens can be rotated to face the audience or the wall. Your TV screen can appear to be a painting, until you switch it into "screen mode". TV screens can be mounted in the floor or the ceiling and then raise up or lower down when you are ready to watch something. With an integrated smart home system, you can use voice commands with your smart assistant to reveal the screen when you are ready. There are even mirror screens that can display information from your smart home system, then show your favorite TV shows and movies, and then transform back into a real, fully functioning, reflective mirror.
Advanced Audio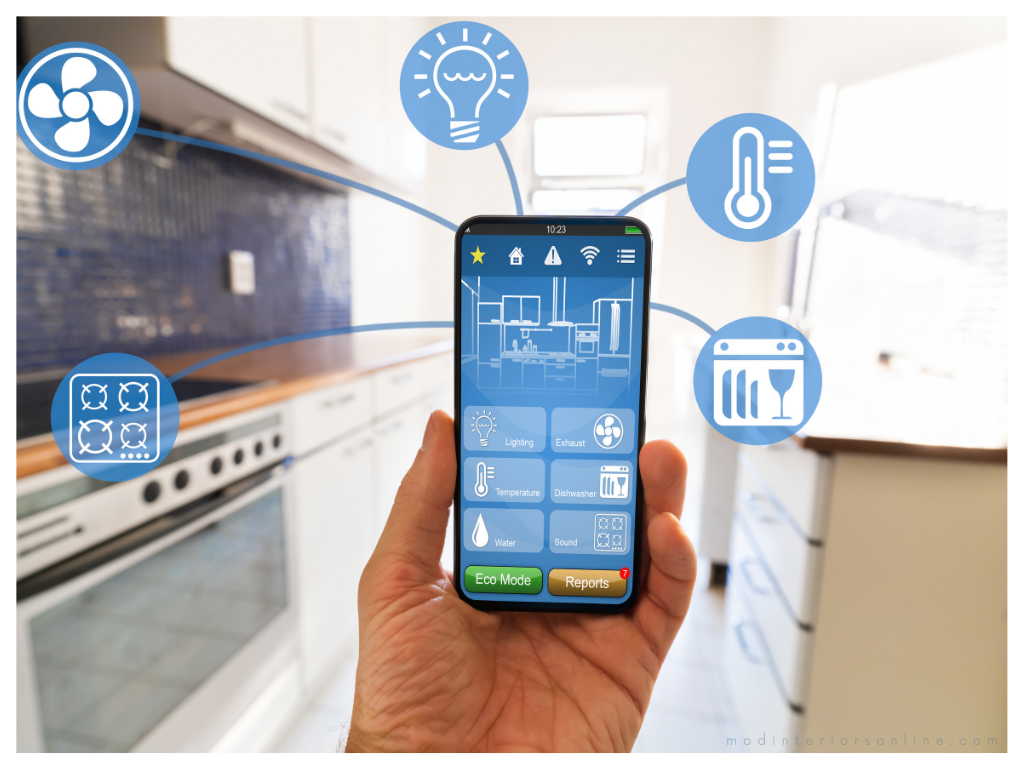 Interior design is not just about how things look, or even about how they feel. Homeowners and designers alike recognize that the home zone is a total immersive atmosphere, and interior design should tap into all the senses. That means the sound design of your home is key. So, utilizing smart home technology devices to create an entire craftily hidden home audio system is a good idea.
Music is a great way to create a specific atmosphere, from lively tunes while you cook in the kitchen to soft, soothing classical in the bedroom to help you sleep at night. Match your speakers to your décor. With a whole-house hidden audio system you can stream your favorite playlists in one room while your kids catch up on the latest episodes of their preferred podcasts in a different part of the house. Don't forget to include outdoor speakers, which can really elevate your outdoor entertaining. Because all these speakers are synced to one interface, you can easily program and control your daily audio soundtracks.
Final Thoughts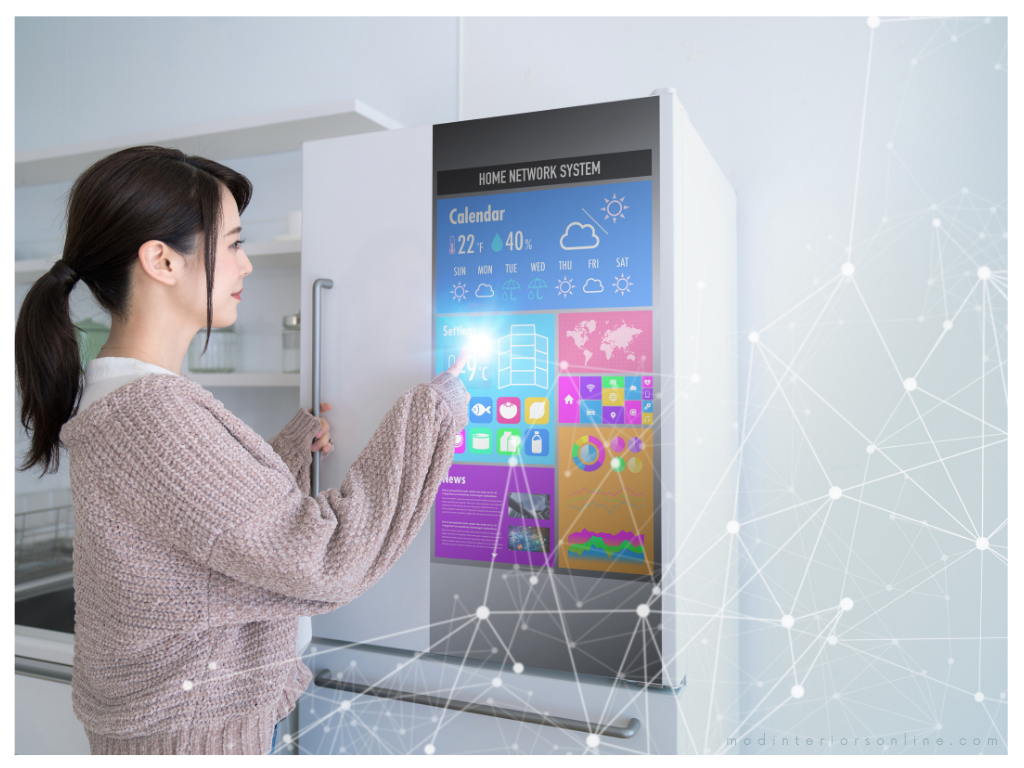 As you prepare to update or remodel your home's interior, keep your smart home technology in mind, as this is the best time to incorporate the necessary groundwork. Adding smart gadgets in the home will not only help streamline your activities at home but can also be configured with each user's needs in mind. They are designed to be functional, sleek, simple, and minimalistic appearances, so they can fit seamlessly into any interiors design scheme.
With beauty and utility in mind, smart tech gadgets will allow you to hide elements such as speakers and screens that you would like to remain hidden. Then utilize smart tech gadgets that respond to voice commands so you can easily interface with your devices.
If you need help incorporating smart home gadgets to your home, we can help you create a plan that best fits you and your family needs. Click the let's talk button to schedule a consultation.