Celebrate Thanksgiving with Recipes & Table Settings
that will Delight your family and guest.
When you're planning  Thanksgiving dinner, only the best recipes will do. So, we rounded up some of our favorite recipes and table setting inspirations to help make your Thanksgiving Extra-special!
Farrha's Special Cranberry Sauce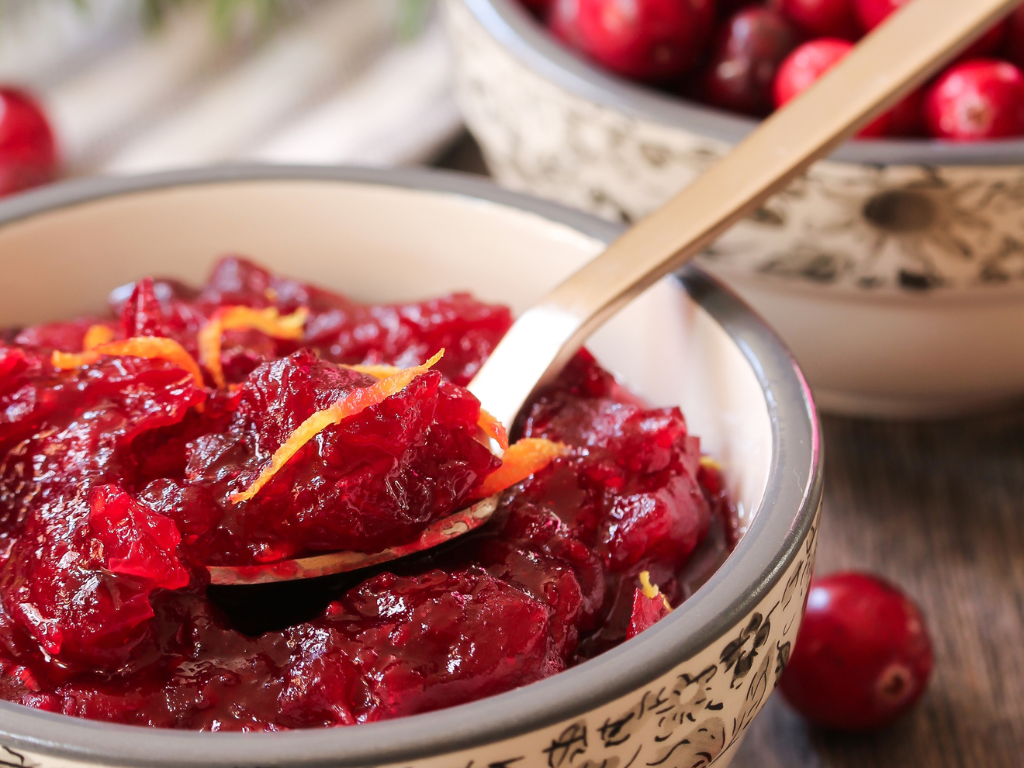 Ingredients
1 cup sugar
½   cup port
3 cups fresh cranberries
1 cup of frozen or dried pitted cherries
¼ cup orange liqueur (Grand Marnier)
2 cup orange marmalade
1 cup of water
2 tablespoons grated orange rind
¾ cup fresh orange juice
1/8 teaspoon ground cinnamon
Pinch of salt
Pinch of cayenne
Preparation
Combine marmalade, orange rind, orange liqueur, and set aside.
Stir together sugar, port, water, salt, cayenne, cinnamon, and orange juice in a heavy 3-qt. saucepan until blended. Add cranberries; bring to a boil over medium heat. Reduce heat to medium-low and simmer for 15-20minutes. Remove from heat and let cool 15 minutes.
(If mixture is watery – Dissolve 1 tbsp of cornstarch in the 3-4 tbsp of orange juice. Add the mixture to the cranberries and stir to blend. Simmer another 10 minutes until the mixture is thick.)
Stir in orange liqueur and marmalade mixture. Cover and chill 8 hours before serving. Store in refrigerator,  in an airtight container up to 2 weeks. Serve chilled or at room temperature.