10 Easy Tips For Bedded Bliss!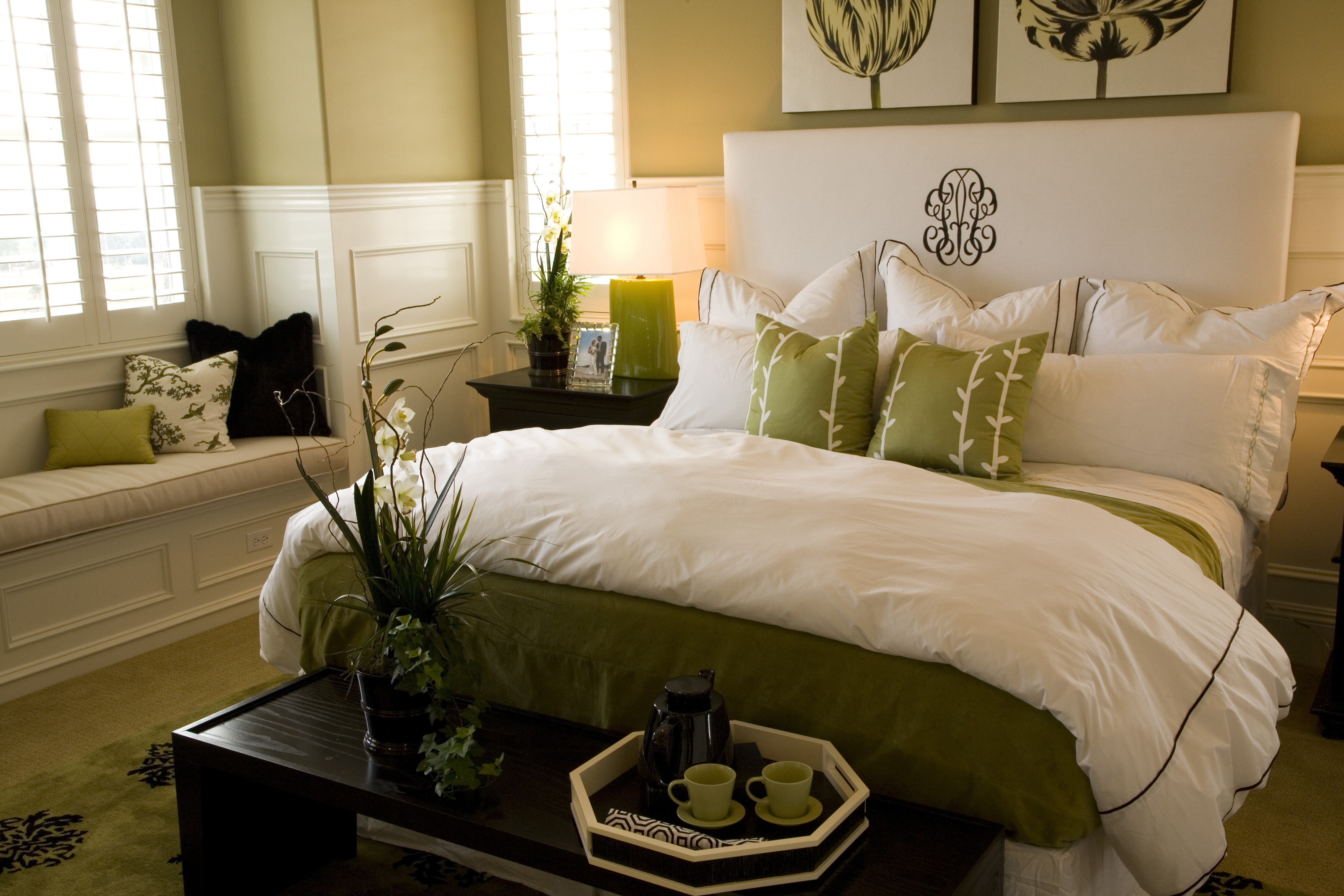 Many moons ago when I discovered down comforters, I became a big fan right off the bat. One of the first things I discovered is how easy it is to make the bed. Just fluff and smooth and you're done. Secondly, I learned how simple and inexpensive it could be to dramatically change the look of the room by changing the bedding. I change mine out with the seasons and sometimes for no reason other than I'm bored with what I've been using! I like to use varying combinations of duvet covers, throws, shams, beautiful blankets and more as well as different pillows and duvets for the different seasons. For summer, I have a relatively thin duvet otherwise it'll get too hot in my room, and then for autumn and winter, I have a duvet with a little more tog. I'm not a bedding expert so I had to do some research before purchasing my duvets to make sure I was making the right choice. A friend recommended I take a look The Dozy Owl for plentiful information on all bedding. I would also recommend learning more about The Dozy Owl if you're looking for any new bedding too. Their site is really useful and I learnt so much! Now I sleep happy. Take a look at the bedding tips and tricks below to help inspire you to make your bed (and your room) beautiful every day.
1. Simplify the bedding: Skip the top sheet and use a down comforter with a duvet cover. Give the comforter & the pillows a quick shake and a smooth every morning. Maybe you've even decided to create personalized photo blanket to put on your bed which sounds like such a cool idea, especially as your bedroom is a place for you to relax and show a bit more of your personality.
2. Use a spritz of a nice linen spray: It's a treat to slip into a fresh smelling bed.
3. Freshen your pillows: Once a week fluff them in the dryer on a low or no heat setting.
4. Even if you share a bed, make your side: I bet your significant other will soon follow suit.
5. No dual duty pillows: Make sure your decorative pillow shams have inserts that are made-to-fit the sham, then leave them there. Try not to use the same pillow to sleep on at night, then hurriedly try to stuff it into the sham when making the bed in the morning.
6. Time yourself making the bed: I bet it takes under 3 minutes. A blink in time even on a rushed morning.
7. Backtrack to your bedroom: After you've made the bed, go back to your room and take a check of your mood. The sight of your room will give you a little spring in your step.
8. Treat yourself to great linens and have them professionally pressed once in a while: There's something about crisp, freshly ironed sheets that makes the bed feel a bit more luxurious. If you want real luxury you could consider getting a silk pillowcase or a silk bedset to really amp things up.
9. Consider this longstanding French tradition: To ensure the longevity of your bedding rotate your sheets, with a set in the closet, a set on the bed, and a set in the wash. This ensures that no one set receives more wear than another. One bonus tip: it is a good idea to replace your mattress every 7 years. If you need a new mattress, a Memory foam mattress could be the solution for you.
10. Add fresh flowers: Like fresh linens, fresh flowers make a room feel a little more lively, inviting and decorated.
For more information or to schedule an in-home appointment to talk about luxuriating your bedding, call 949.494.3345.
© 2008 Barbara Deckmeyer
WANT TO USE THIS ARTICLE IN YOUR E-ZINE OR WEB SITE? You can, as long as you include this complete blurb with it: Barbara Deckmeyer, Interior Designer publishes The Shadey Ladies E-zine. If you'd like more health, happiness and beauty in your life, get your FREE tips now at www.TheShadeyLadies.com.
POSTED BY BARBARA DECKMEYER
LABELS: BED SPREADS, BEDDING, BLINDS, DRAPERIES, DRAPES, INTERIOR DECORATING, INTERIOR DESIGN, SHADES
http://shadeyladies.blogspot.com/2008/11/10-easy-tips-for-bedded-bliss_14.html