4 Recipes To Kick Up Your Hot Chocolate Game! 
If there is someone in the world that doesn't like hot chocolate I would love to meet them. Now, don't get me wrong I love chocolate in all its forms… chocolate cake, chocolate bars, chocolate ice cream, but during this time of the year NOTHING, and I mean nothing beats an incredible mug of homemade hot chocolate. 
Drinking hot chocolate is a much of a holiday tradition as setting up a Christmas tree, or going out to see Christmas lights. However, lately, when I've been out grocery shopping I still see people buying boxes of pre-made hot chocolate powder. Little do they know that some of the best hot chocolate recipes that they will ever drink only take a bit of time and a few ingredients to make. But enough talk, let's dive into the 4 best homemade hot chocolate recipes you'll ever drink.
Homemade Hot Chocolate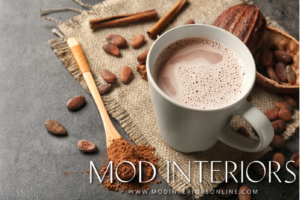 This recipe is simple, to the point, and the depth of flavor is so much better than any pouch of hot chocolate powder you can buy! If you are like me and don't enjoy an overly sweet hot chocolate you'll appreciate being able to control the sweetness in this recipe. If you like it sweeter add a bit more sugar. If you desire bold flavor add a little more cocoa powder. Either way, this recipe will be your new go-to holiday drink. 
Ingredients: 
Homemade Hot Chocolate
2 tablespoons (13g) unsweetened cocoa powder
1.5 tablespoons (18g) brown sugar
1 tablespoon (18g) cream
1 cup  (236ml) milk
¼ teaspoon (2g) vanilla extract
Pinch of nutmeg (optional)
Small pinch salt 
In a saucepan mix together the cocoa powder, brown sugar, cream, milk, vanilla, and salt

Over medium heat whisk the ingredients together until hot and emulsified

Serve in your favorite mug with whipped cream and top with a dusting of nutmeg
Italian Hot Chocolate Recipe (Cioccolata Calda)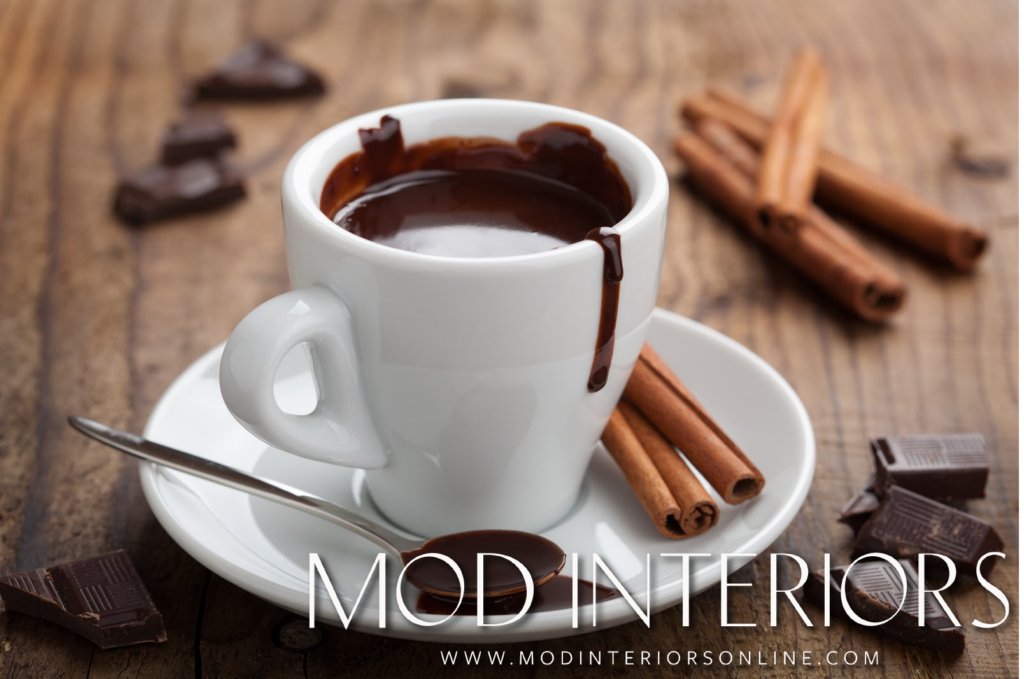 This Italian hot chocolate recipe is hands down one of my favorites. However, I warn you, it is different from any other hot chocolate you have ever tasted. The addition of corn starch makes this drink a little on the thick side. This hot chocolate is rich, bold, and decadent. The next time the weather dips and you want a nice cup of hot chocolate really consider making some Cioccolata Calda!
Ingredients: 
 Cioccolata Calda
4 oz (113g) dark chocolate (60 percent cacao)
1 tbsp (6g) cocoa powder
1.5 cups (354ml) whole milk
2 tablespoons (30g) granulated sugar
1 tablespoon (9g) corn starch
Small pinch salt
 

Finely chop your chocolate 

 In a medium saucepan over medium heat melt chocolate with a splash of milk

 once melted add cocoa powder and sugar

 In a separate cup take 1tbs of cornstarch and a small out of the milk and make a slurry   

 Mix in the rest of the milk into the saucepan while whisking constantly

Once the milk has been mixed in mix in the cornstarch slurry

Whisk all together until the liquid thickens 

Serve in your favorite mug and top with whipped cream
Mexican Hot Chocolate Recipe
When you're chilled to the bone this winter this Mexican hot chocolate should be on your mind. This recipe is a little more involved than other ones, but the result brings you incredibly rich, creamy, bold chocolate that has a little bit of a kick to warm you up inside and out!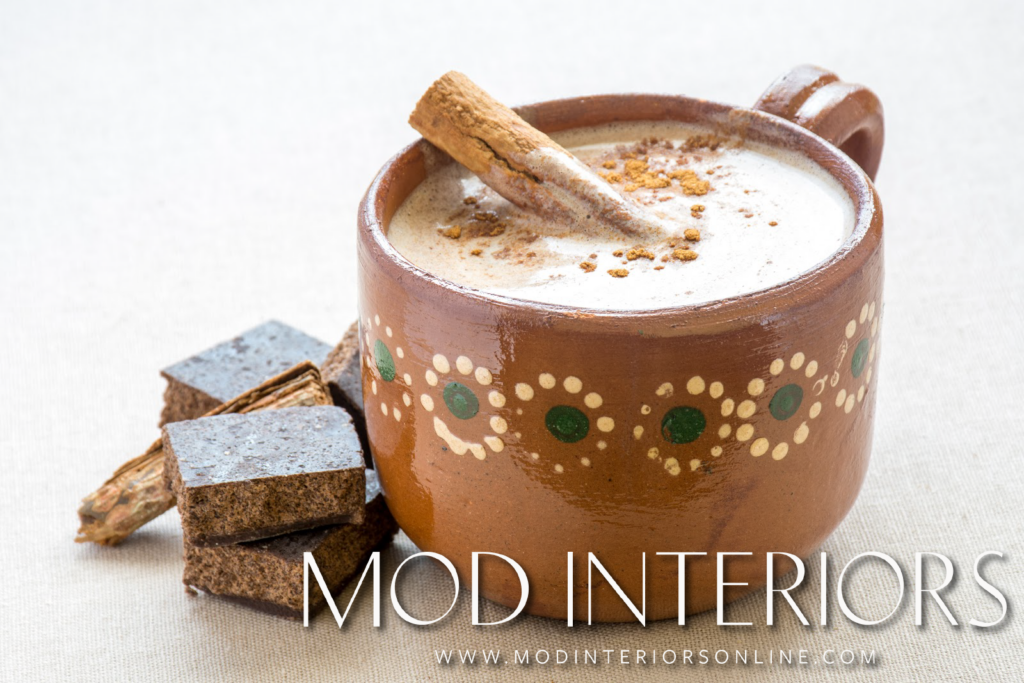 Ingredients:
Mexican Hot Chocolate 
1.5 cup (354ml) milk
4 oz (113g) dark chocolate (60 percent cacao)
1 dried chili ( I used a dried New Mexican Chili and it was a little on the spicy end)
1 cinnamon stick toasted
1.5 tbsp (18g) brown sugar
½  vanilla bean
Small pinch salt
Take one cinnamon stick place it under your broiler and char only ONE side

Take your dried chili and cut it open and take out all the seeds

Finely chop your chocolate and add it along with the brown sugar, chili, the insides of a vanilla bean pod (along with the pod itself), a pinch of salt, and your milk

Heat and stir until the mixture is hot and steamy and the chocolate is melted

Let the mixture steep for 10 minutes

Once fully steeped remove the pod and cinnamon stick

Place mixture into a blender and blend on high speed until smooth

Pour through a fine-mesh strainer and enjoy with your toppings of choice
How About A Hot Chocolate Cocktail: The Junior Mint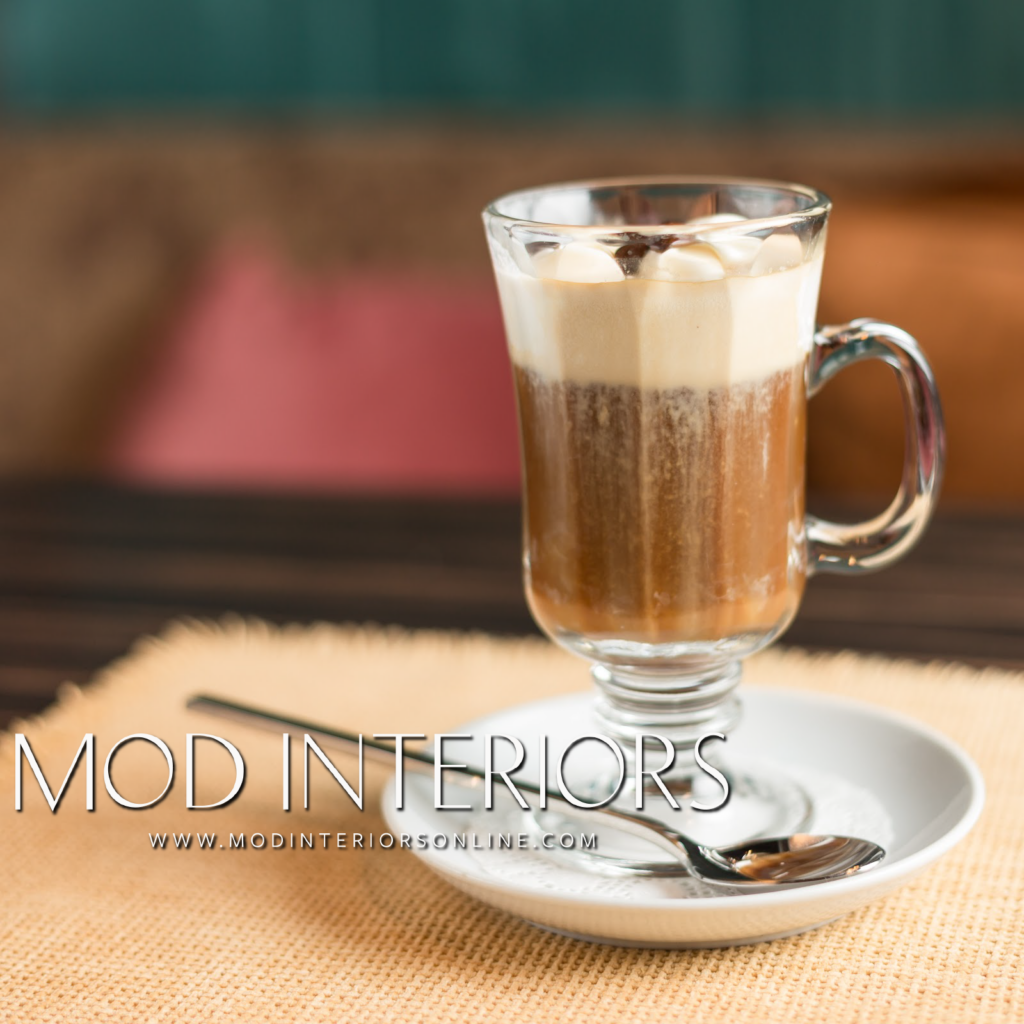 It's no secret that here at MOD Interiors we love a good cocktail. When you think of cocktails though, you think of something nice, refreshing, and maybe bubbly. But in these colder months, something a bit warmer would be nice. If you have ever had a Junior Mint or a York Peppermint Pattie then you're gonna fall in love with this boozy hot chocolate.
For this cocktail, use the homemade hot chocolate recipe. Add the peppermint 
schnapps, crème de menthe, and dark crème de cacao to the finished mug.
Ingredients: 
8 oz of homemade hot chocolate 
1 oz of peppermint schnapps 
1 oz dark crème de cacao
¼ oz crème de menthe