Hot Toddy Recipe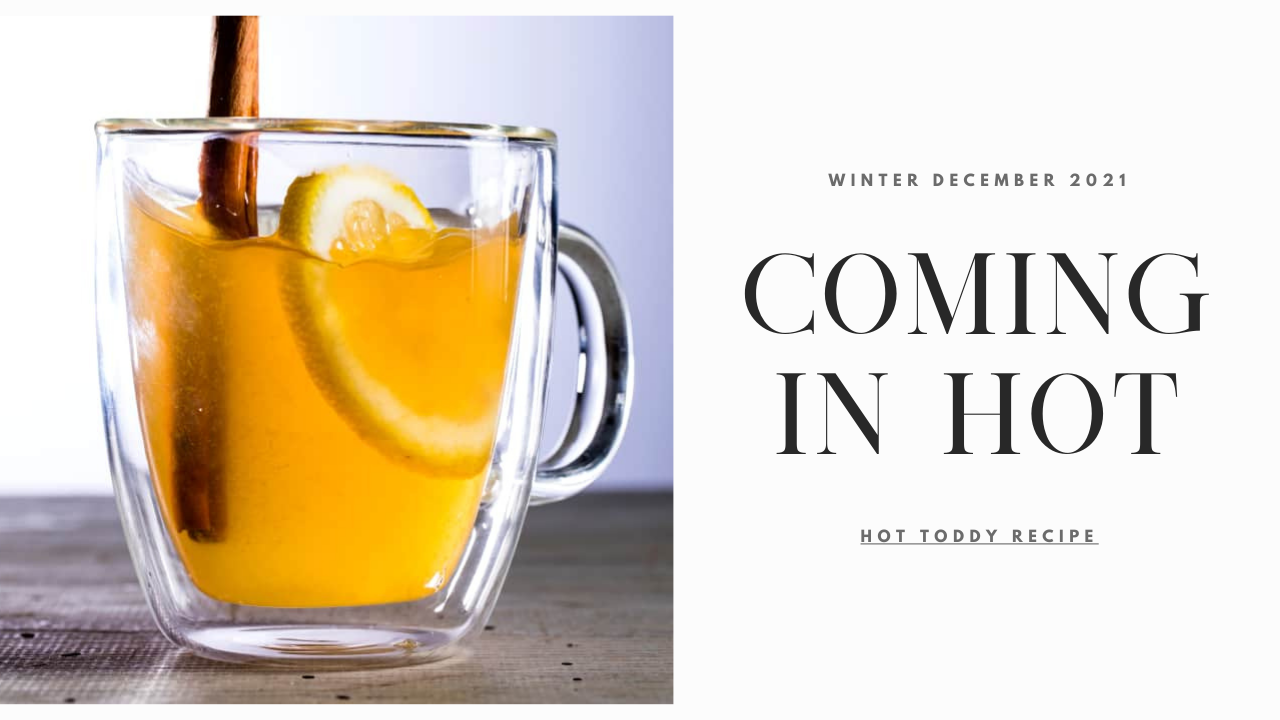 The classic ingredients in a hot toddy recipe consist of whiskey, sugar and hot water is like a hot cousin of an old-fashioned, (one of my go-to drinks) is great whether you are sitting at home next to a warm fire or fresh of the slopes. Be sure to warm the mug with hot water, which primes it to hold heat longer, giving you a true hot toddy to the last sip. Here is my favorite version of this timeless concoction.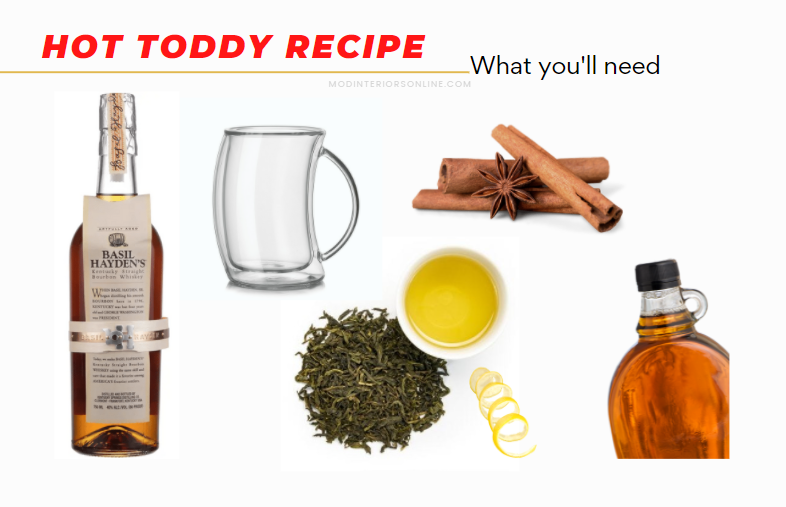 INGREDIENTS
3.25 oz Oolong tea
2 ounces Basil Hayden's Kentucky Straight Bourbon Whiskey
¾ maple syrup
1 (3-inch) lemon peel
Cinnamon stick and whole star anise, to garnish (optional)
PREPARATION
Warm your mug, fill a 6-ounce heatproof mug with boiling water and set aside, 1 minute.
In a different mug, Steep your tea according to box instructions.
Pour out the water then add the spirit and honey to the warmed glass.
Top with steeped tea and stir until the syrup is dissolved.
Garnish with lemon peel and cinnamon stick or star anise, if desired. Let cool slightly before enjoying.
VARIATIONS:
Celestial Seasonings Vermont Maple Ginger Tea and maple syrup and bourbon.
Fireside Vanilla Tea with honey and Garrison Brothers HoneyDew Bourbon Whiskey
TRADITIONAL RECIPE
3.25 oz Boiling water,
2 ounces scotch, bourbon, rye, Irish whiskey, dark rum, cognac or Amero
¾ ounce light honey, such as acacia, or maple syrup (or 1 teaspoon Demerara sugar)