Hello Friends, I hope all is well. I always like to do something special and different with my gift wrapping , especially for Christmas. I love when I give a gift to someone and they take the time to admirer the wrapping , almost as if they don't want to open it. My friend recently bought her sister something from haruni.com and she asked me to wrap it. It looked great, if I do say so myself!! I know how tough getting a present for someone can be at times. Sometimes you just don't know what to get. Luckily there are loads of things you can get. For example, if your friend is a massive cat lover, then you might be interested in checking out www.tuxedo-cat.co.uk/stuffed-cats/. Doesn't matter what you decide to get though, I'm sure they'll love it, as it's the thought that counts! It's also important to wrap it nicely as well! As I was thinking about this I thought why not compile my top 10 DIY Holiday gift wrapping ideas to inspire your gift wrapping this year. I hope you find it helpful.
Family Photo Gift Tag

How cute is this? A great way to give out your family photos, and it can doubles as Christmas Greeting Cards. Get this adorable printable here. You could always take the gift of photos one step further with a personalized photo book. Grandparents are sure to love a gift with photos of all the grandchildren or new parents with a photoshoot of their newborn.
Color Me Gift Wrapping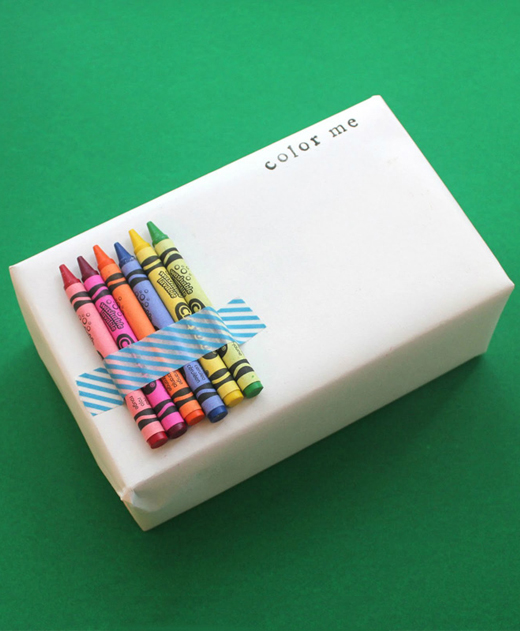 This is brilliant! a great way to keep the kiddos occupied at parties until it's time to open presents. All you need to create this interactive gift wrapping is Kraft paper, a few crayons, and a small strip of decorative tape and you are all set. source
Photo Gift Wrapping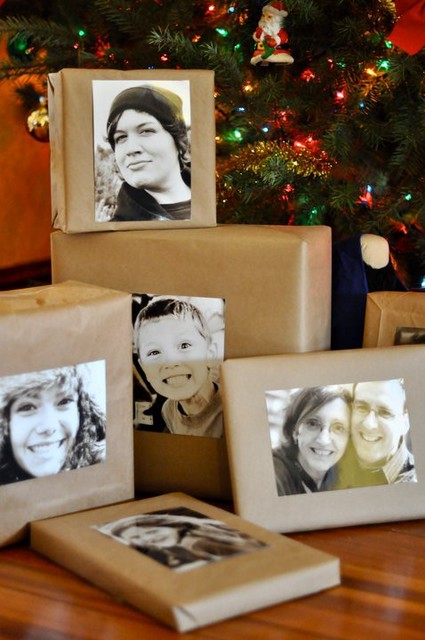 This is a fun way to personalize your gifts, great idea from craftionary . Not to mention it makes sorting and handing out gifts a breeze!
The Glitter Snow Flake
Sparkly and elegant! I love, love, love, this idea! Adding two different sized ribbons create simple layers that definitely makes a statement. source
Burlap Ribbons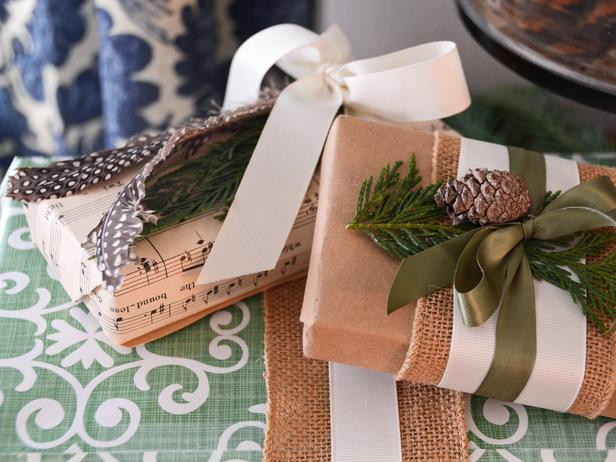 Burlap will never go out of style… This is a great way to get that country chic look that we all love!
Glittered Feather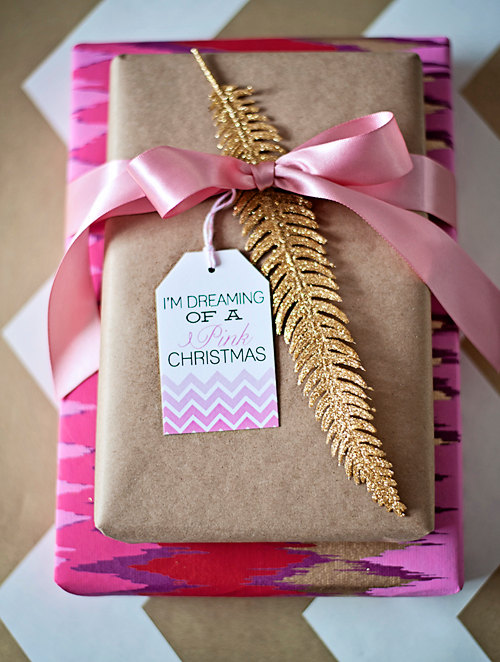 This is the perfect way to girly up the gift wrapping. You could change the ribbon color based on who your gift is for.
Feathered Polka Dot Elegance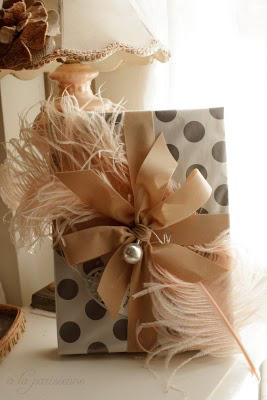 Polka dots, pearls, feathers, and ribbon,whats not yo love. I found this beauty on a blog called A Gift Wrapped Life. I love the vintage feel of this gift wrap, and the feather and pearls gives it a luxurious feel. Fabulous!
Peacock Gift Wrap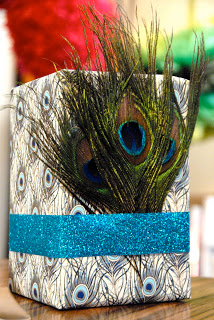 You can never go wrong with peacock! The accent ribbon perfectly complements the eye of the feather. source
Hot Pockets Gift Wrap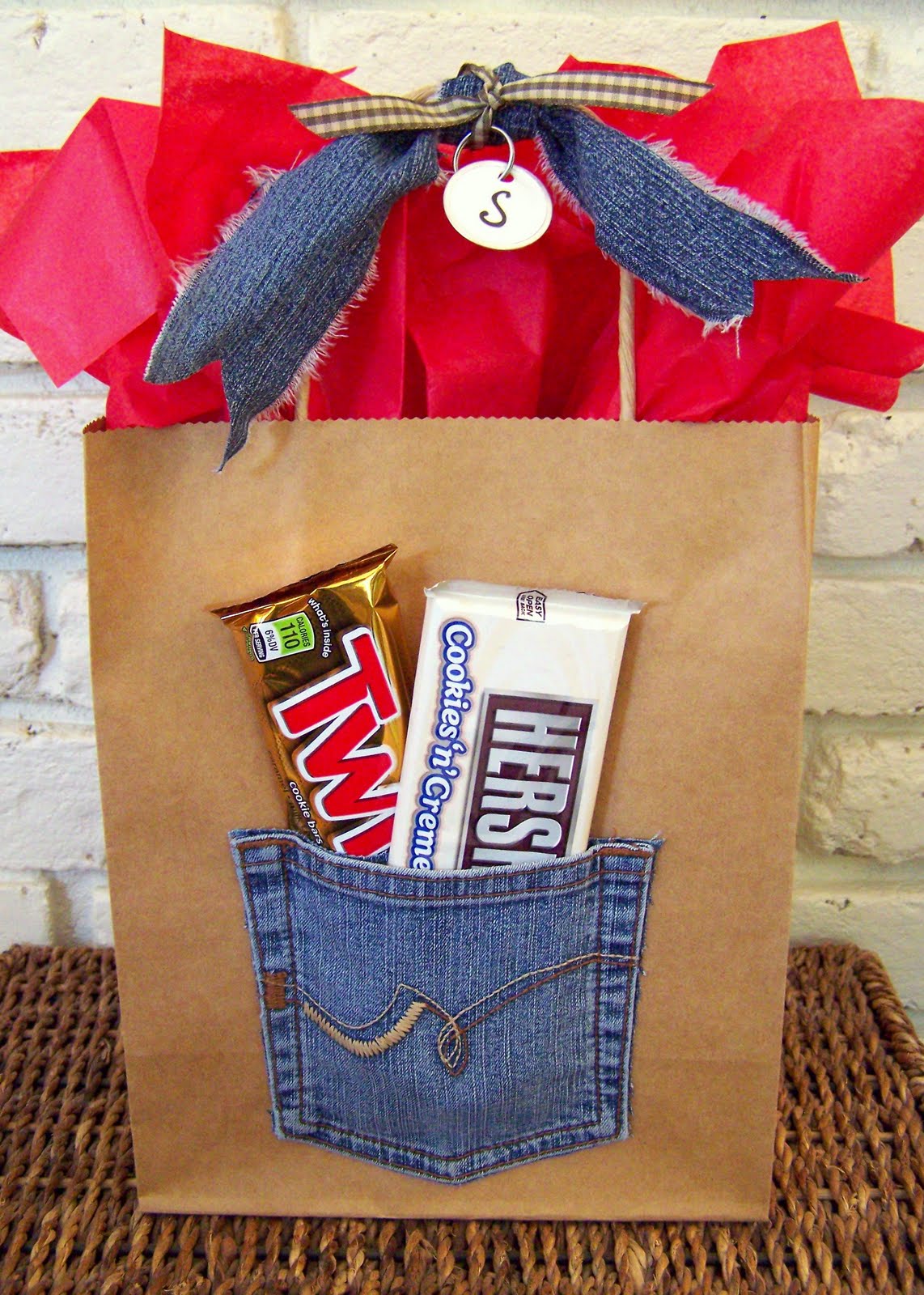 Talk about creative recycling! Plus you can fill it with their favorite goodies. LOVE IT! source
Baked Goods Wrap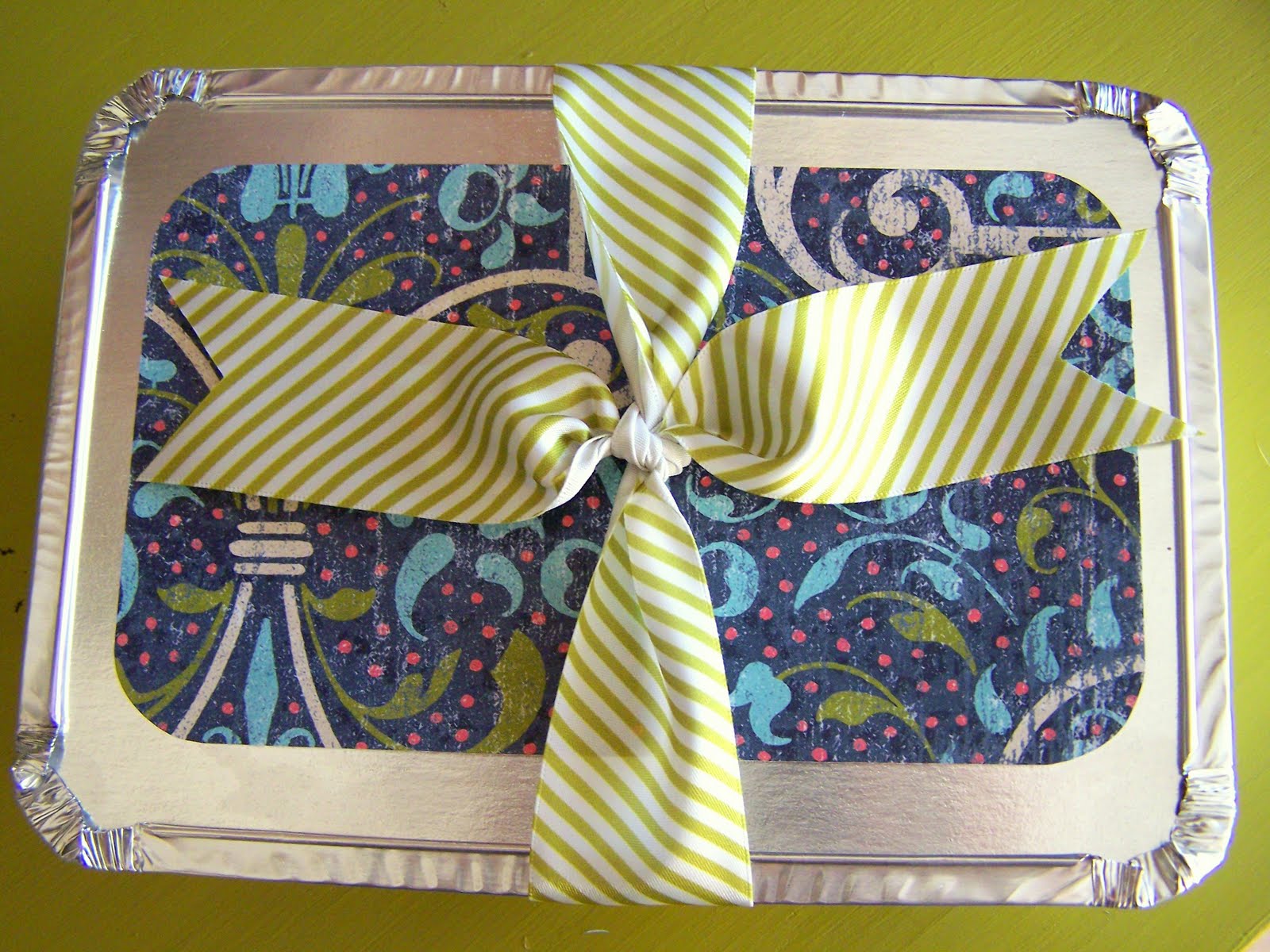 We all love getting those homemade baked goods for the holidays! This is a simple way to make those plain containers into festive ones. All you need is scrapbook paper, double sided tape, scissors, and ribbon!
If you're struggling to figure out what to wrap up, my friend suggested that I get a watch and it worked so well they loved it! WatchShopping (https://www.watchshopping.com/omega/) was the website he recommended to me! Their selection was great!
We'd love to know what you think about these Gift Wrapping Ideas? Share your favorite gift wrap below.

For help with your home or room design please contact me at design@modinteriorsonline.com Follow MOD INTERIORS on Pinterest and Facebook.
Live beautifully!
Thank you for the beautiful images and inspiration from our fellow bloggers, coordinators, designers, florist, and other creative minds… (Image One – HGTV)(Image Two – Miss Webbie)(Image Three – Craftionary)(Image Four – Paperie Boutique)(Image Five – Craftionary)(Image Six – Paiges Of Style Photo by Hailey Faria Photography)(Image Seven – A Gift Wrapped Life via A la Parisienne )(Image Eight – Alton On The Spot)(Image Nine -Older And Wisor)(Image Ten – Older And Wisor)