This month we are excited to share with you the cutting edge mosaic tile designs created by

Allison Goldenstein," the creative force behind Allison Eden Studios and Mixed-Up Mosaics," is a mosaic tile master! Allison and her team of innovative designers provide  interior designers with unique tile patterns for a wide range of residential and commercial remodeling projects.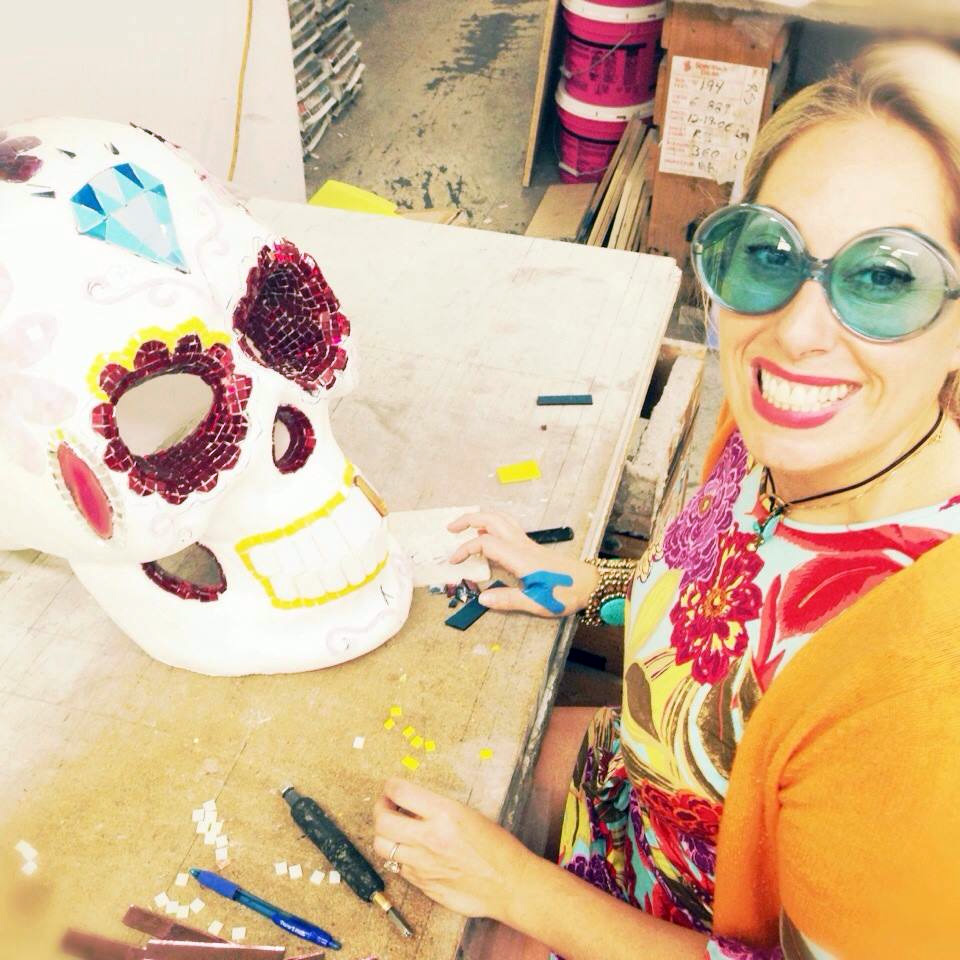 Her work spans from mosaic art to intricate tile installation in both commercial and residential settings. This celebrated artist has been featured in Architectural Digest, Metropolitan Home, Elle Décor, Interior Design Magazine, and many more distinguished design and architectural magazines. Her unique designs can be found in a number of hotels and casinos worldwide such as The Cosmopolitan, The Plaza Hotel, and The Mandarin Oriental, to name a few.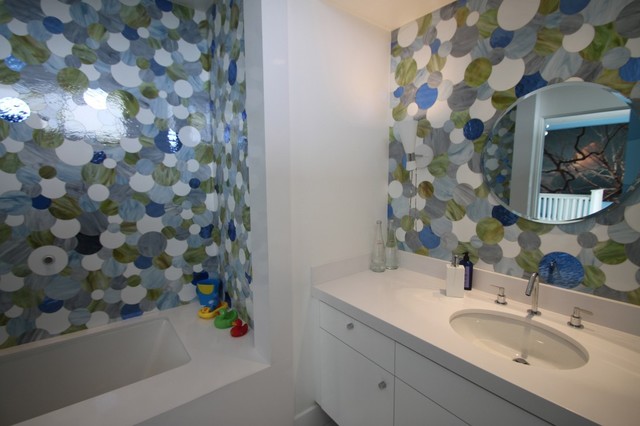 Allison and her team, spend their days experimenting with color trends and one of a kind patterns while creating new designs. Not only are these complex mosaics hand-crafted, they also feature seamless blends of colors and patterns. These mosaic masterpieces are not limited to walls, her talents span to frames, mirrors, sculptures, columns, and even fireplaces.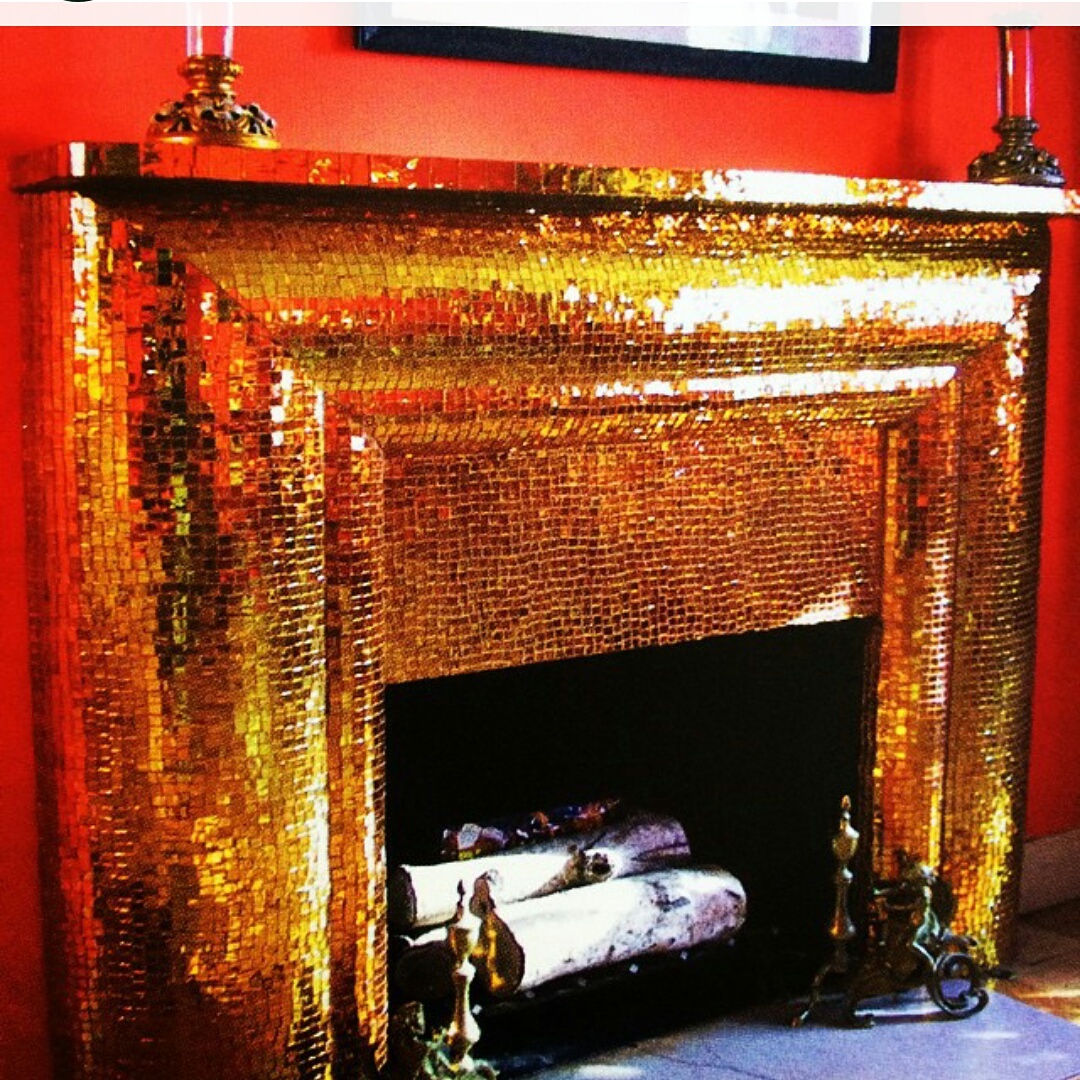 Allison Eden Studios mosaic art gallery and glass tile manufacturing facility is located in Bushwick Brooklyn. Coincidentally enough, my old  stomping grounds…… It's amazing how how small this world can be.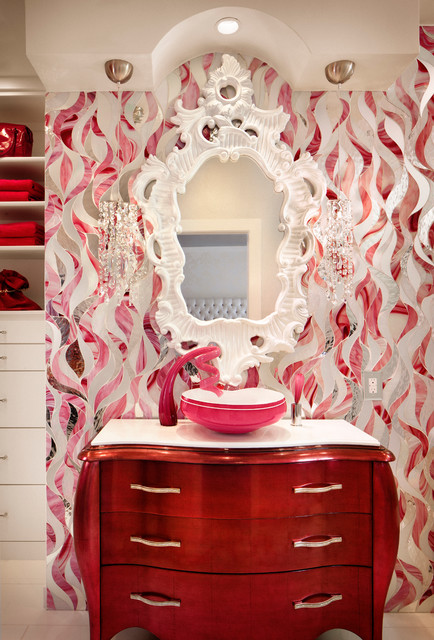 what do you think about Allison's work? Do you love it as much as we do?
We'd love to know what you think about this artist Please fill us in by commenting below. You can learn more about mixed up mosaics by Allison Eden Studios by visiting their website allisoneden.com

For help with your home or room design please contact me at design@modinteriorsonline.com
Follow MOD INTERIORS on Pinterest and Facebook.
Live beautifully!