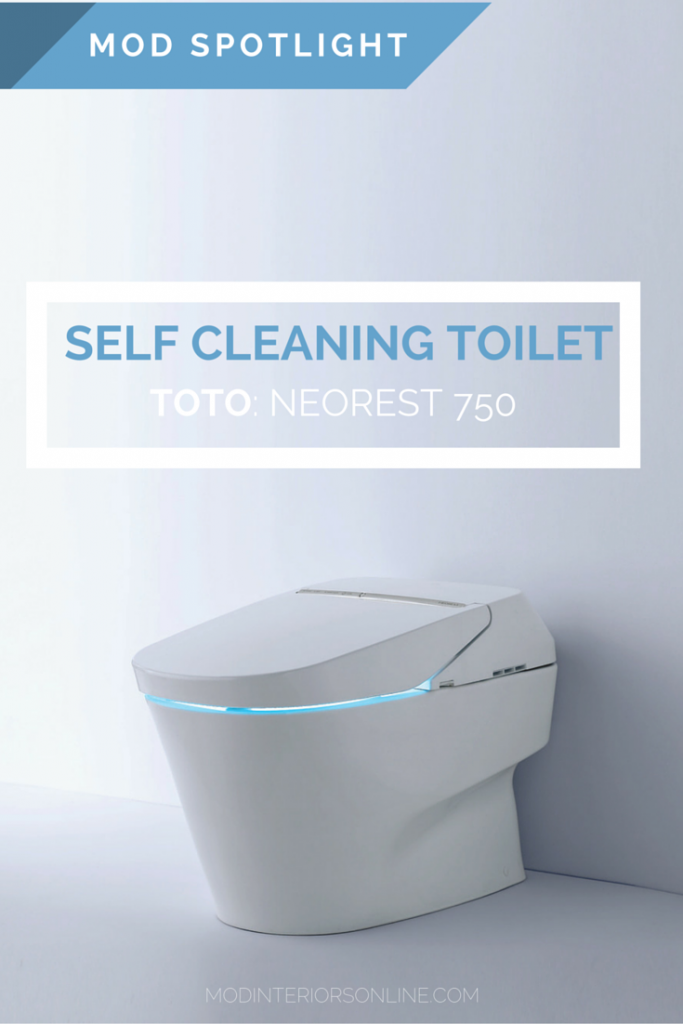 Self Cleaning Toilets Trending in Bath: TOTO-Neorest 750
Introducing the high-tech paperless toilet, that delivers a clean and dry bum without the need for tissue paper and cleans itself before and after every use.
TOTO Japan's biggest manufacturer of bathroom 'equipment', introduced its newest top of the line toilet- The NEOREST 750, in January this year at the Consumer Electronics Show in Las Vegas, Nevada. This toilet is nothing short of amazing! This new model of the Neorest high-tech toilet is scheduled to make its debut here in the US in 2017, but it will come with a hefty price tag. Currently the original Neorest is listed at about $10,000 and they are expecting the newer model may cost more. Needless to say, the price will be much higher than your average luxury toilet hire prices. However, given the revolutionary features of this particular toilet, the price should not come as a surprise.
Lenora Campos, Toto's spokeswoman, stated "this toilet practically has a mind of its own!" in a recent article, published by Phys.org. The Neorest has the ability to scans and delivers warm aerated water. It has the ability to sense your approach, opens for use and closes itself once you leave.
This beast of a toilet, also comes with heated seat, (can you imagine, being greeted with a warm and cozy seat during the cold winter months) a personal cleansing and drying system, (this eliminates the need of the toilette paper to get clean) and an air purifying system, (to keep odours at bay) are just a few of its many cool features. So you basically can do your business hand free and come out cleaner than your current process. Oh! Did I mention that it also cleans itself? YES, it gives you less work and a cleaner bottom. Oh if you're having problems with your toilet not flushing properly it might be worth talking to an expert about how to get back in working order. It could be that your toilet is blocked so it might be a good idea to look into CCTV drain inspection to get to the real root of the issue.
Now, if you have ever travelled outside the US, you already know that People in other parts of the world thinks that we are insane to use only dry paper to clean ourselves with. I love that David Krakoff, president of the sales division for Toto Has made liquid over mere friction his mission: He says "You would never consider your hands to be clean if you simply rubbed them on a dry paper towel with no water, and the shower you take every day is useless without water." I have to agree, even babies get the pleasure of moist wipes, and yet we continue to deny ourselves this basic comfort.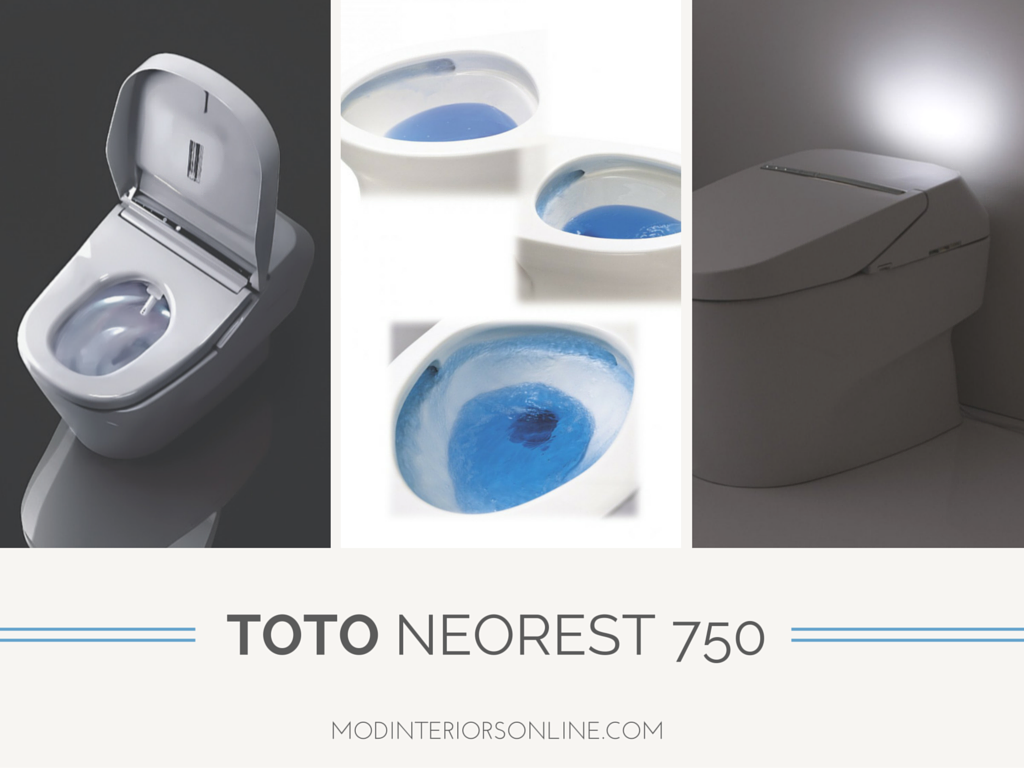 Let's take a look as to why people are going absolutely crazy over this high end toilet: Here are a few of its many specifications that we absolutely love!
TOTO calls its flushing technology, Tornado Flush™ features two water outlets; one exits from the bottom of the bowl and another goes around the rim of the bowl.
It has an Actilight™ UV light cleaning system built into the lid. The UV light actually cleanses the bowl of the toilet when the lid is shut.
The Washlet® with three wash modes (front, rear, soft): Adjustable spray position – NYT's Steven Kurutz wrote, "the need for toilet paper is virtually eliminated." This is not your ordinary bidet, the Neorest 750's washlet feature has a retractable wand that not only water cleanses you but will also dry you right after. Pretty cool!
Auto lid open/close, auto flush: These are naturally awesome features – talk about time saver and efficiency!
Automatic air purifying system: Like the UV light feature, this is a definite appreciated one. I mean who doesn't want to have clean fresh air after every use.
Adjustable heated seat: No more bracing yourself before your skin touches that cold toilet seat! The best part too is that it's all adjustable. So if you rather the cold lid you have the option! That's the beauty,
eWater+® – mists the bowl with electrolyzed water, reducing the need for harsh cleaning chemicals: Any feature that will promote a self-cleansing for something used so much as a toilet is a huge PLUS! It works for you even when not being used.
Multifunctional remote control: All these features totally adjusted to your liking right from your remote control.
The Neorest 750 definitely delivers the whole package. From pure efficiency in self-cleaning to promoting a paperless cleansing experience for you. Toto USA President William Strang said its customers are the best promoters of the intelligent toilet. "Once they test-drive this, they don't want to go back," he said.
So what do you think? Do you want one of these puppies for your home?
If you are dying to say yes, but the price tag is too much for you, Don't Worry! There are some other options. You can retrofit your existing toilette with the top-of-the-line Washlet S350e from Toto that will allow you to enjoy many of the benefits of the new Neorest but a much friendly price point of about $700 – $1000.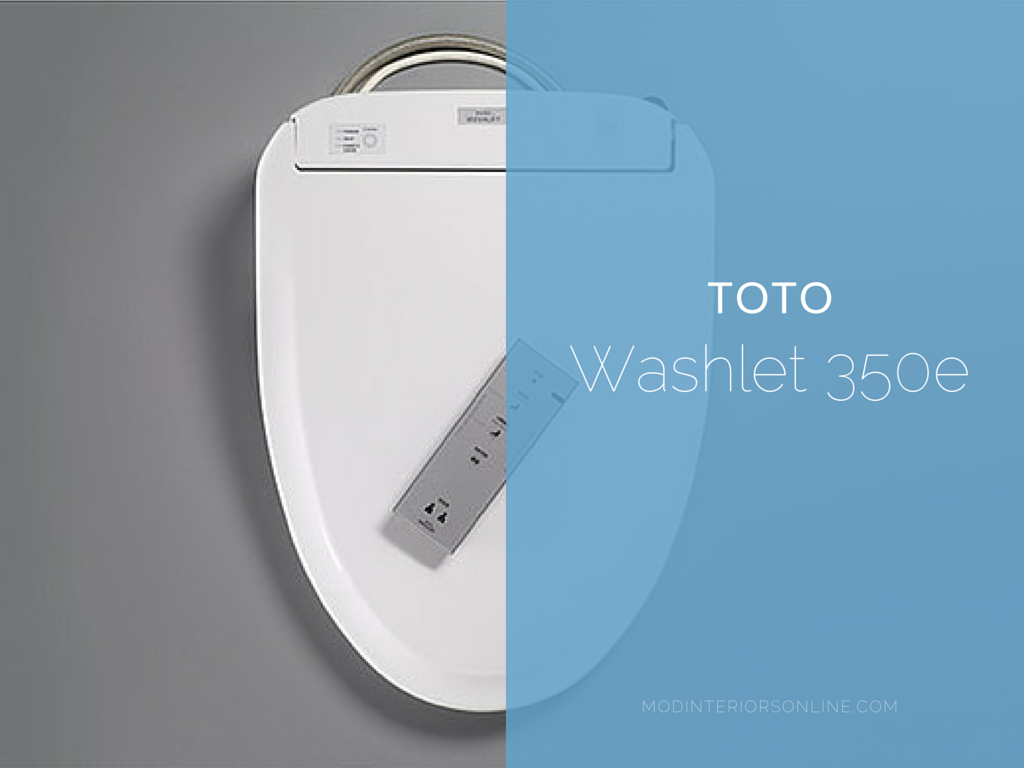 Creatively Yours,