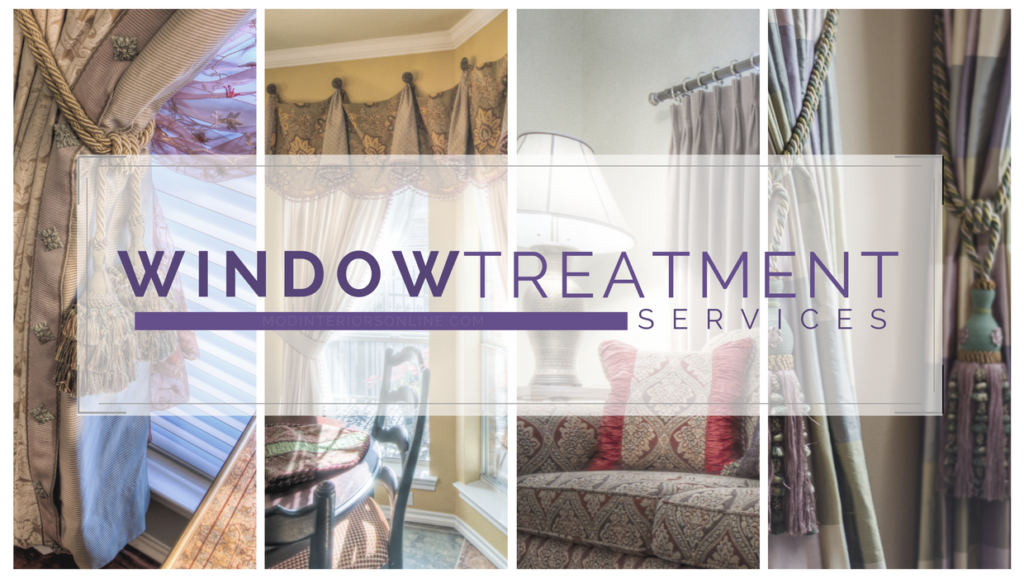 Window Treatments such as draperies, shades, and blinds are an important part of any room design, they provide you with an opportunity to truly complete a room by adding functionality, texture and color to your space.
CONFUSED BY ALL THE WINDOW TREATMENT OPTIONS?
We know that there are many ways to dress your windows, and it can get confusing when trying to find one that is personalized to your unique style, while satisfying both the functionality and architecture of your home.
Well you are in the right place! We will help you design and select the perfect window treatment for your home. Whether you are looking for Draperies, Shades or Blinds, we will take the stress and confusion out of dressing your windows.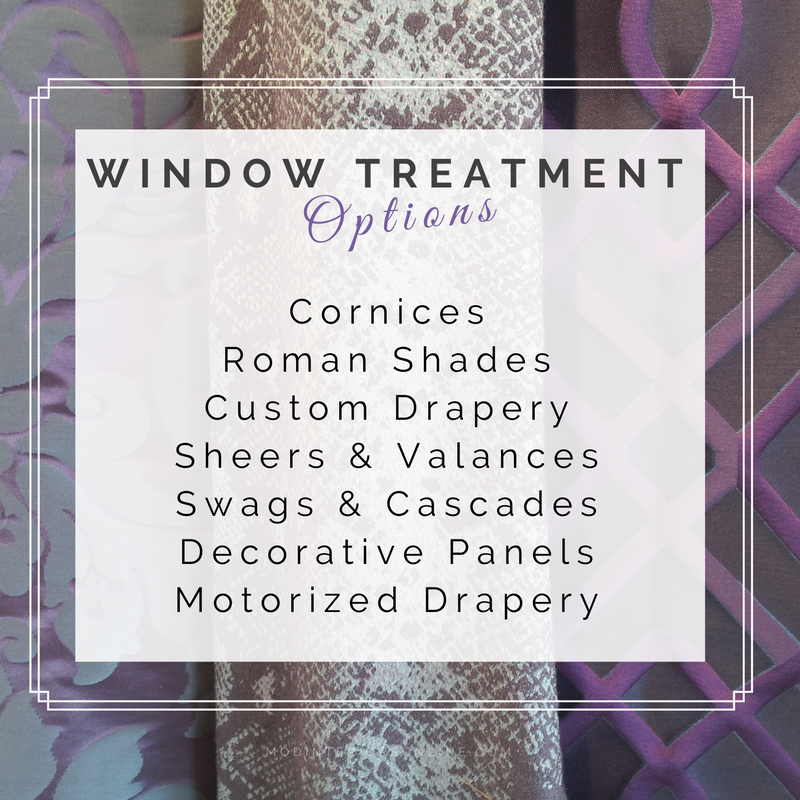 Are you…
Renovating your home and need expert advice on how to update your windows with the latest treatment styles, fabrics and products to complement your existing décor.
Building a new home and looking for window covering and window treatments for your entire home and are stumped on what to do those tall 2-story windows.
… maybe you just need help completing a single room by adding texture, color, beautiful fabric and choosing the right treatment style.
No matter what your window treatment problem, we can help you come up with a stylish and functional solution.
Schedule your complimentary Inspiration Session today, to begin your journey to Well-Dressed Windows.

You are unique, and your window treatments should be too!
At MOD Interiors, we offer our clients a wide selection of modern and classic designs to fit their individual style and decorating budget. Beautiful drapes and curtains will add the finishing touches to your home. Make a statement with our elegant drapery panels and decorative hardware.