TIPS FOR FILING AN INSURANCE CLAIM AFTER A STORM

After a storm, things can be very chaotic, especially if your home has suffered any sort of damage. Depending on how bad the storm was, there could be people in your area who have picked up serious injuries, or worse still, lost their life. With life insurance, or Final Expense Life Insurance (finalexpensedirect.com) to their name, any funeral expenses can be paid for, as well as ensuring that their family can be taken care of financially after you have passed away. When it comes to something that can catch you by surprise, like a storm, you need to make sure that you have the relevant insurance policies in place in order to make life easier in the aftermath. Without further ado, here are some tips to help navigate the claim filing process and get you rebuilding and back to living as soon as possible. Let's start with some basics…
INSURANCE INSPECTION DEFINED?
Once you file a claim, your insurer will send an adjuster to look at your property. You don't need to be present during this inspection, but it is your right to have a professional represent you during the inspection. The insurance adjuster will inspect your home for visible signs of damage. The adjuster will catalogue the damage and submit it for evaluation to the insurance company. The company will pay fair market value to repair your home, so it meets the requirements for local codes.
IF YOUR ADJUSTER AND CONTRACTOR DISAGREE ON THE DAMAGES?
Allowing your insurance adjuster to inspect your home without a contractor representing your interests is dangerous because the adjuster may determine your home does not have significant damage. If you do have a contractor present, the adjuster and your contractor may disagree on the scope and fair market cost of repair for the damage to your home. Maybe you'll need pool remodeling, a roof repair service, or corrections to your home's foundation — these are all costly repairs. Generally, you are entitled to ask your insurance company to arrange a re-inspection by another adjuster within the same firm at no charge.
You are entitled to have your contractor of choice represent you during the adjustment process to expedite the settlement of your claim. In order to save you time off from work and the headache of the entire inspection process. Your contractor company will work with your adjuster to determine the extent of the damage, clarify pricing, and offer a repair price agreeable to the insurance company. All you pay is your deductible.
GET MULTIPLE ESTIMATES
Your insurance company will pay "fair market price" for actual repairs. Typically, they use a defined price list generated by commonly available estimating software. You are responsible for paying anything above what your insurer believes is the fair market value of repairs. However, as long the cost of your repairs is under their estimated price, there is no benefit passed on to you for using a cheaper company-you pay only your deductible. So if, for example, your roof is damaged in a storm then go now to a reputable roofing company like Prime Roofing for a quote instead of the cheapest one you can find. Choosing a repair company that cuts corners to save money doesn't benefit you and can cause you to have more significant problems in the future. For best results, choose a roofing company like Prime Roofing based on reputation, experience, and customer service.
YOUR ADJUSTER IS AN IMPORTANT PARTNER
The insurance adjuster is the professional who is put in charge of working with you to settle your claim. They are trained in settling losses and assessing damage the insurance company will pay for. Your adjuster should cover some of the following items with you. Additional Living Expense allowance, Deductible, if you qualify for a waiver of deductible, Debris removal, Storage of items (if required), Questions about proof of loss inventory list, and review with you what to expect during the claim process.
TIPS TO GET THE MOST OUT OF YOUR DISASTER CLAIM
Contact your insurer as soon as possible to begin the process. Provide your insurer with your policy number and the best phone number and email address at which to reach you. After a major storm, insurers visit those with the most severe damage first. Be prepared to provide an accurate description of the extent of the property damage. Explain any special needs of your family, particularly if personal circumstances require that you get priority. Ask your insurer when you can expect to be contacted by an insurance adjuster so you're ready for the visit. Since adjusters may be in areas in which cellphone towers are damaged, it's also a good idea to get the phone number of your adjuster's supervisor so you have an additional contact. If you have a flood insurance claim, contact the agent or broker who sold you the policy to start the claims filing process.
Salvage any items you can. When the loss is happening- things are often very chaotic but, before focusing on contacting your insurance, the most important thing you can do is try to prevent further loss by taking actions to preventing further damage by moving items out of the way. Keep yourself and your family safe, do not put your life at risk to save a lamp.
Document your loss. It's a good idea to take photographs and video of damages to document the details of damaged items, and if possible, try not to throw anything away until the insurance adjuster has come out to inspect the damages. This is also a good time to make note of purchase dates and approximate value and pull together any receipts you may have. Many insurance companies will ask you to submit an inventory of the items.
Check with your insurer before discarding damaged items and materials. You will generally need to show storm damaged items to your adjuster. If, however, you're required by your local municipality to discard them for safety reasons, take photographs to help with the claims process.
Sign up for SMS/text alerts. Many insurance companies use SMS/text message alerts that will notify you of the status of your claim. You will receive text messages on your phone when you first report your claim, when your estimate is available, and when a payment has been sent.
Know what emergency services are available. In the event you need emergency services, such as removing water from your home, removing sheetrock, or boarding up windows or doors, many companies will dispatch an approved emergency services company to protect your home from further damage. If your home has sustained severe damage, making it unlivable, your homeowners' insurer will provide you with reimbursement for additional living expenses.
Tips for Getting Reimbursements. Emergency expenses may be reimbursed, but non-urgent work and unapproved repairs may not be. In the event you incur immediate expenses to protect your property, keep all receipts and document everything if you want to get compensated.
Insurance May Pay for Temporary Relocation. If your loss is covered by your insurance, and your home is made uninhabitable by the loss, then Additional Living Expenses (ALE) coverage included in your home policy and should pay for temporary living expenses. Other living expenses like eating out, temporary communication lines, transportation cost or anything additional reasonable expense caused by the loss may be covered. Your Insurance may even pay you an hourly rate for any work you do to repair the damages, so be sure to ask your Insurance representative what is covered under your insurance.
Keep a claim diary. Be sure you fully understand how much you will get paid. Insurance claims can be confusing at times. Be it home insurance, life insurance, or even liability insurance, get your doubts cleared then and there. Check the company review or directory to know more details on your particular policy. Good record-keeping is important when filing a claim. Make a list of everyone you speak to about your claim. Note their name, title and contact information. Also, keep track of the date, time and issues discussed. The more organized you are, the simpler and easier the claims process will be.
**Note:
Water damage from leaking pipes can sometimes linger behind the walls and cause expensive damage long-term. Although the plumber is an expert at repairing the leak, they will not consider the amount of water that has leaked into your floor and walls, make sure to request the insurance company conducts a do humidity tests, or ensure no mold appears. Most insurance companies will do more than just clean up the water, they usually send out trained professionals to assess the situation and give you guidance to help prevent long-term damage.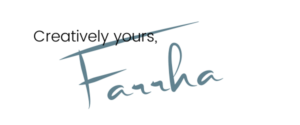 Source: Insurance Information Institute