Window Treatment Consultations

Add beauty and function to your windows! with custom-designed window treatments from MOD Interiors. Your home or office will be the perfect reflection of your personal style and taste. No matter your style or budget, MOD Interiors can help you find the ideal window coverings. Call today to schedule your appointment and learn more.
Don't settle for "box-store" drapes, when you can enjoy beautiful custom draperies that fit your style, décor and budget exactly.

When you invite MOD Interiors into your home or office, we arrive ready to help you find the perfect solution for your window dilemmas. After our in-home consultation, you will have a clear vision and relief in knowing that you know have a talented window covering designer, who has all the resources to help you create window treatments that are uniquely yours.
We will assist you in selecting the drapery style and materials perfect for you, and our quality workrooms and professional measure and installation services ensure your draperies will be made and installed to your exacting specifications.
Well Dressed Window Consultation
Once you schedule your consultation we will send you a free Window Planning Guide. At your in-home visit we will start with a review of the Window Planning Guide, Interview, tour of the home discuss your goals, life style needs, and budget.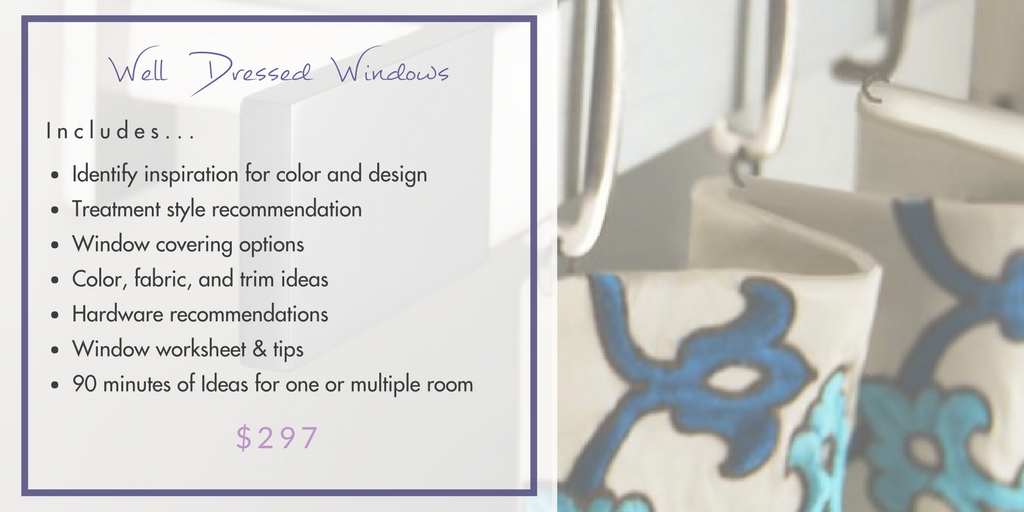 Complete Home Window Consultation
Choosing window coverings and drapery for an entire house is a big job! We can help you choose the right window covering to keep your home cool in the summer heat and warm in the colds winter months. Whether you are looking for soft, flowing curtains or sleek, functional shades, your window treatments play an essential role in your overall atmosphere and décor. Don't go at it alone, let us help you choose the best treatments for your windows.
Schedule your Complete Home Window Consultation with MOD Interiors and we will share our expertise on the best window treatments to enhance your home.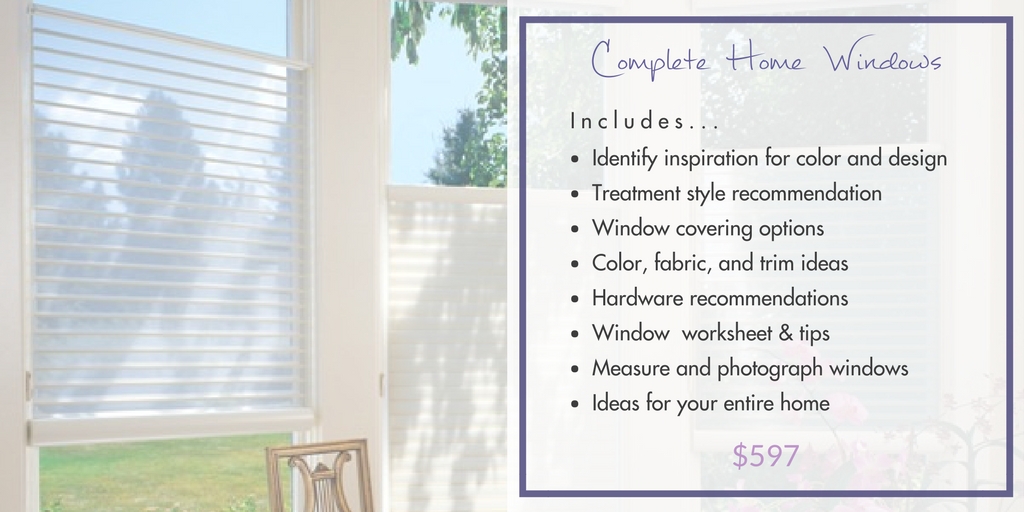 **Please note: Pre-payment is required for all consultations, fees are billed once the appointment is scheduled. Travel fees may apply for clients outside a 20 mile radius.