I am are excited to share with  one of my favorite places here locally Redefined Coffee House, a fabulous new coffee house not too far from our office here in Colleyville. The coffee there is delicious, the décor is to die for and the people are warm loving and just plain awesome!
Situated in the Heart of Grapevine, just north of the historic downtown district, Re:Defined Coffee House has that laid back feel that one might associate with a trip to Austin. This space is exactly what I dream of when pursuing my next venture. It has an eclectic interior that utilizes many unexpected pieces, giving it that subtle industrial yet warm feeling.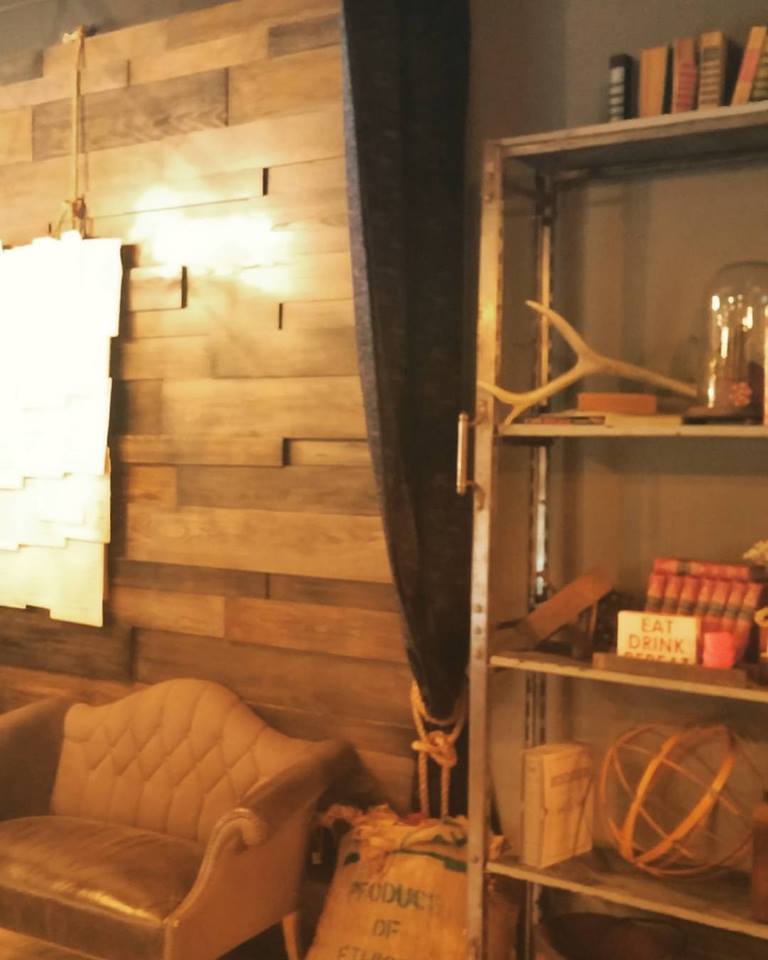 This is my go to meeting destination. Featuring beans from a high quality roaster in Fort Worth, owners Kat and Jorik Blom have embraced the concept of keeping the menu simple and focusing on the true art of coffee.
This month they have added holiday inspired Pumpkin and Gingerbread Lattes with fresh homemade ingredients, and coming soon will be Re:Defined cold brewed coffee. Re:Defined is a true MOD spotlight.Stop by this week and let them know you saw it here:
Re:Defined Coffee House                                                                                                                                     220 N Main St, Grapevine, TX 76051
(817) 488-2828