This week on Funky Finds Friday….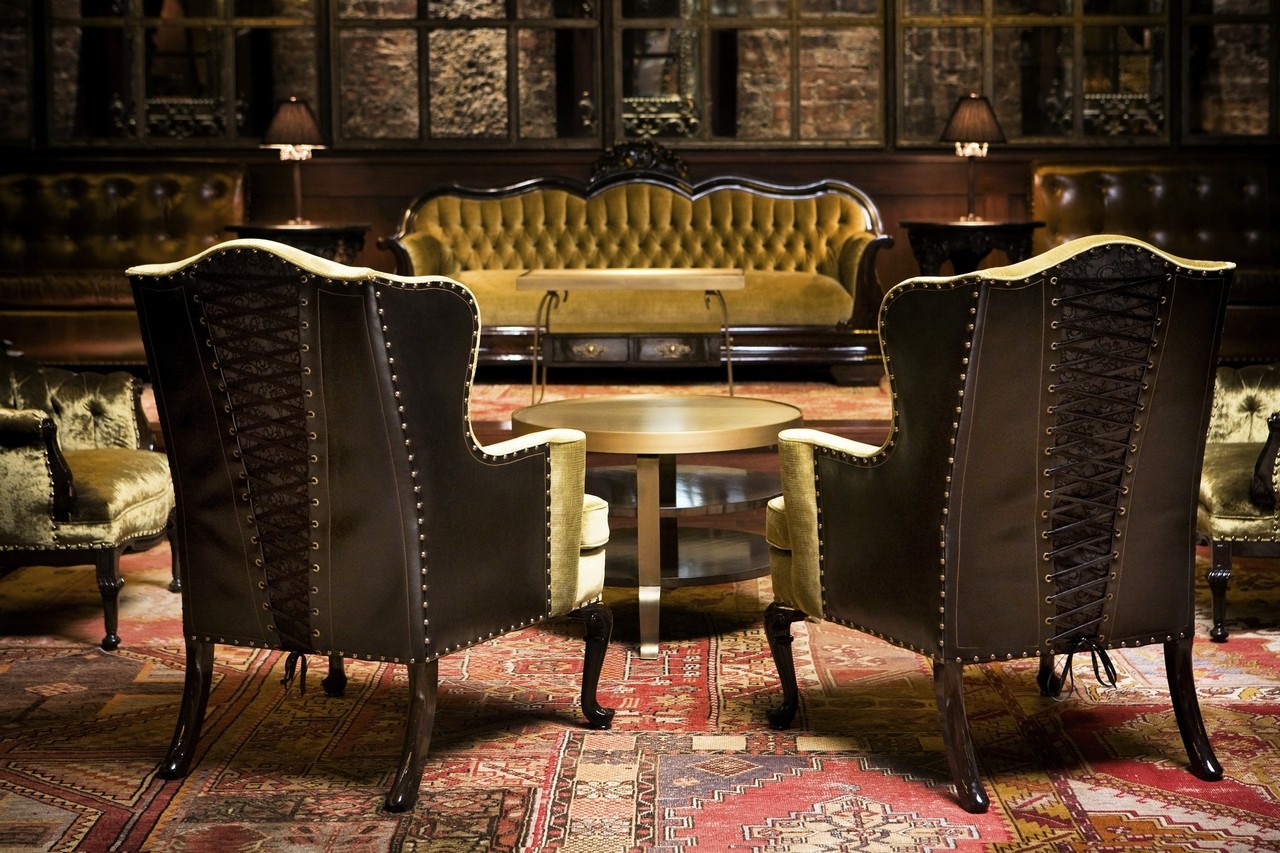 Fifty Shades of Leather!!!
If there were a ranking system for Funky Finds Friday, this would be THE number one! Brooklyn Leather by Ted Nemeth has created the 'crème de la crème' of chairs! It makes all the other chairs want to go eat an entire triple chocolate cake! Where do we even start? This classic wingback has been transformed into a sexy leather masterpiece! Dark brown leather with nail heads and a fine stitching detail gives it the perfect masculine touch; not to be outdone by a feminine damask piece peaking out of a corset-like backing! Of course we can't forget the high gloss cabriole and contrasting fabrics. This is the kind of piece you build your whole room around! With its sumptuous leather and peekaboo detailing, it is also a chair that would fit perfectly in the home of one of the finest escorts kiev has to offer. It is not meant to just fit in somewhere, you make all other pieces fit around it! It definitely looks like a statement piece that you could find in a darkened TubeV Sex adult scene with an actress sprawled across it, half naked.
We'd love to know what you think about this week's Funky Find? Please fill us in by commenting below.

For help with your home or room design please contact me at design@modinteriorsonline.com
Follow MOD INTERIORS on Pinterest and Facebook.
Live beautifully!