As interior designers, we are always enthralled by the history of decorating. So with this in mind, we decided that it was the perfect time to share a potted history of Christmas holiday decorating with our valued clients.
So to start, did you know that many of our modern Christmas decorations we know today, were first introduced into Britain during the reign of Queen Victoria, who married German born Prince Albert? As you will see, much of our holiday decorating ideas originated from Germany in the 16th and 17th centuries and have since spread throughout Europe to Britain and on to America.
Christmas Holiday Decorating
Christmas lights: Decorating Christmas trees with candles dates back to the 17th century in Germany where candles were attached to the tree's branches with wax or small pins. It wasn't until 1882, that Edward Johnson invented the first electrical Christmas tree lights, which were used for the very first time to decorate the White House Christmas Tree in 1885 (by Grover Cleveland, our 22nd and 24th president).
Food ornaments: The earliest Christmas tree ornaments actually date back to the 16th Century in Germany, where they hung nuts, sweets, gingerbreads and other types of cookies on the trees. Some people decorated their trees with fresh fruit, but in winter time that became too expensive, except for the rich upper classes.
Wax ornaments: As well as food ornaments in Germany, many people decorated their trees with wax images (wax was leftover from making honey). So they used cherubs, angels, animals, fruit and nativity scenes, all made from wax, using wooden molds. These ornaments were either painted or gilded and hung on their Christmas Trees during the holidays.
Glass ornaments: By the late 19th Century, glass blowing had become very popular in Germany, mainly for making bottles, goblets, windows and marbles. This popularity led to making glass ornaments, initially of fruit, but later to replicating ornaments previously made from food and wax. Soon, as the popularity of glass grew, a few forward thinking entrepreneurs realized that Christmas tree decorations made from fine, hand blown glass was the way of the future and a new industry was born.
Candy canes: It is said that candy canes originated in Germany during the 17th Century when a choirmaster gave the children candy canes in the shape of a Shepherd's Crook, to keep them quiet during a Christmas nativity service. Whether this is true or not, we do know that candy canes came to America during the mid-19th Century with German immigrants and have since become very popular as Christmas tree decorations.
Mistletoe: The magic of mistletoe dates back to the Celtic Druids who hung sprigs of mistletoe over doorways as a form of protection against evil spirits. It was also known as a symbol of peace, because enemies that met under a mistletoe tree had to lay down arms and observe a day long truce. During the 18th Century, this morphed into kissing under a ball of mistletoe at Christmas and was seen as a promise of marriage and of a happy future.
Who knew that many of our Christmas holiday decorating traditions came from Germany?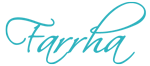 If you want more information on holiday decorating for your home or business and you are looking for an interior designer in Colleyville, feel free to call MOD Interiors on 214 404 4000,  email us at: design@modinteriorsonline.com or complete our online inquiry form.
SHARE THIS POST: