I am thinking about using a designer to decorate my house for the holidays this year. If I do that will you be able to use my existing decorations?

-Mary B
Absolutely! We here at MOD love using clients existing décor especially during the holiday. Using holiday decorations that have a history or special meaning always makes for a fun filled holiday season.
That being said, if you want to incorporate a certain style or look you have not used before here are a couple different ways we can go about.
We can create a secondary tree, with your existing ornaments.  Now, I know most people don't ever consider having a secondary tree, but if you look forward to Christmas as much as I do, you probably love the idea. This then allows me to create a spectacular main formal tree with in with new and beautiful pieces. The main tree would be put somewhere formal or grand, such as a large entry, formal dining or living room. We would then have a few options as far as placement for the personalized tree.

In most cases we would put the personalized tree in their family room or a room were the family spend a lot of time.
Another option I love, is to create a personalized tree for clients' master bedroom. It always fun for my clients and often becomes a tradition.

Another option is to pare down the existing decorations to a color or a theme and design a stylish and elegant tree from those items. This option works best for those working to combine the old and the new into one tree. We would bring in additional decorations to really make your existing pieces pop!
Lastly, we often have clients select their favorite items from there supply of decorations. From there we can create a wonderful new design for their holiday decor by adding some new pieces and vignettes that will tie the whole look together. This allows you to keep the pieces that are meaningful to you.
We love finding fun and creative ways to use your existing decorations while helping you create a festive home for the holidays. This will really have your guests talking!
Thank you for your question Mary. I hope this gets you inspired and excited about using a designer for your holiday decorating this year.
Creatively yours,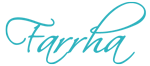 If you have a design question or dilemma please send your questions to design@modinteriorsonline.com  or visit our website at www. modinteriorsonline.com