HOW TO ARRANGE YOUR FURNITURE ON A RUG
There are basically three ways you can arrange furniture on a rug: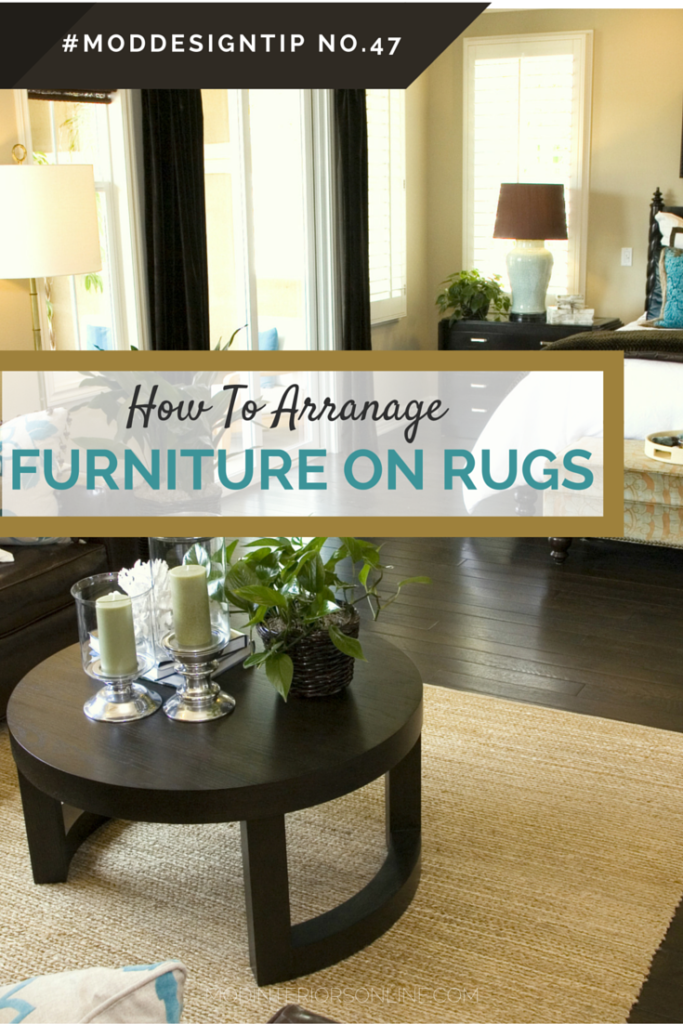 ALL OFF:
When working with a small room, keep all legs off the rug, but make sure they are close enough to look like they could touch.

ALL ON:
Create a more luxurious feel, use a rug large enough to place all of the furniture on top of it. Leave around 18 inches of floor all around the rugs border.

FRONT ON:
Put the front feet of all your pieces on the rug to tie the arrangement together visually and create a well-defined space. Don't pick a rug that is too small, or it may look like an afterthought.

Did you find this article helpful? if so leave us a note and share it with your friends.
Thank you for taking the time to part take in our community. If you are a social butterfly be sure to connect with us on Instagram or FaceBook
Creatively yours,