10 Tips to Decorate Your Home for Valentines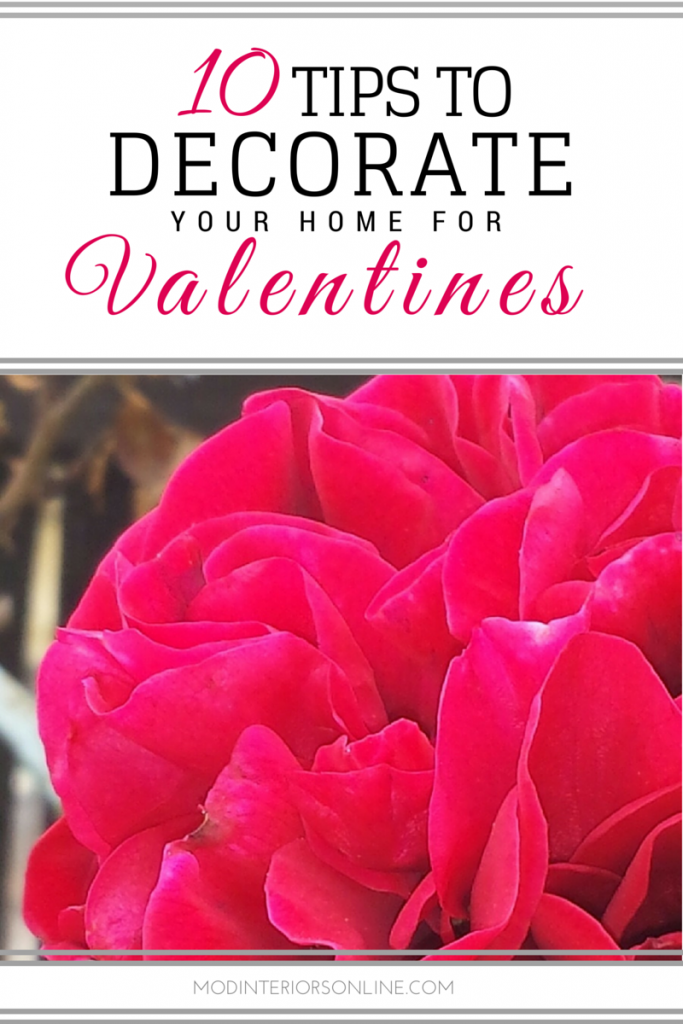 ---
Is it really February already!
I can't believe it, January came and went so quickly! I didn't even have a chance to decorate for winter. Nonetheless, February is chock full of so many new inspirations for decorating our abode. I can smell the sweet aroma of chocolate and roses rising in the air, and seeing red all over… you know what that means… that's right! Valentine's Day is just around the corner, and it brings with it the perfect time to add bright hues of red and touches of pink to all that white winter décor; if unlike me, you actually had an opportunity to bring out your warm and cozy winter accessories, then you are way ahead of the game. Oh well… maybe next year. On a brighter note, writing this article definitely cheered me up, it's all about FABULOUS ideas to decorate your home for Valentines. I've got lots of tips to help decorate your home for Valentines Day.
If you are thinking to yourself right now, "are you kidding me, I wouldn't even know where to begin!" Don't you worry, I GOT YOU… We have put together our list of top 10 tips to decorate your home this February. A collection of classic, timeless tips for you to use as inspiration for your Valentine's décor. With an array of styles and pops of red and pink, I am sure these looks will bring out the romance in any room.
---
1. Apothecary Jars
Apothecary jars are always a hit when it comes to accessorizing, due to their versatility, varying sizes and shapes. Grouping various apothecary jars filled with interesting items together is a fun and easy way to decorate a shelf, fireplace mantel or any surface in your home. Here you see them filled with pink & white gumballs and chocolate covered pretzels! A fun and whimsical way to sprinkle some valentine in any space.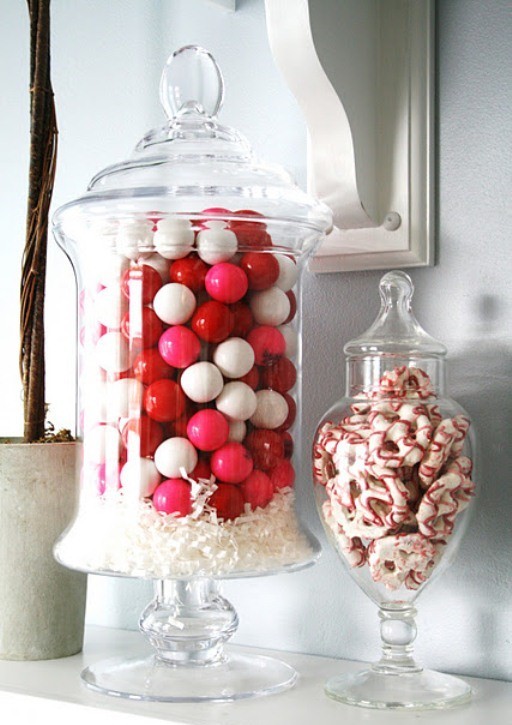 2. A Framed Heart
Hanging a simple foam heart from an empty white frame can add a fun yet classic touch to your home for Valentine's. Simplicity is never out of style! This idea is great for the front door, over your bed or hanging from a beautiful framed mirror in your entryway. Whether you prefer a classic solid, corky polka-dot or funky animal print, just have fun when it comes to choosing your ribbon, it's a great way to add a little bit of your personality in your décor.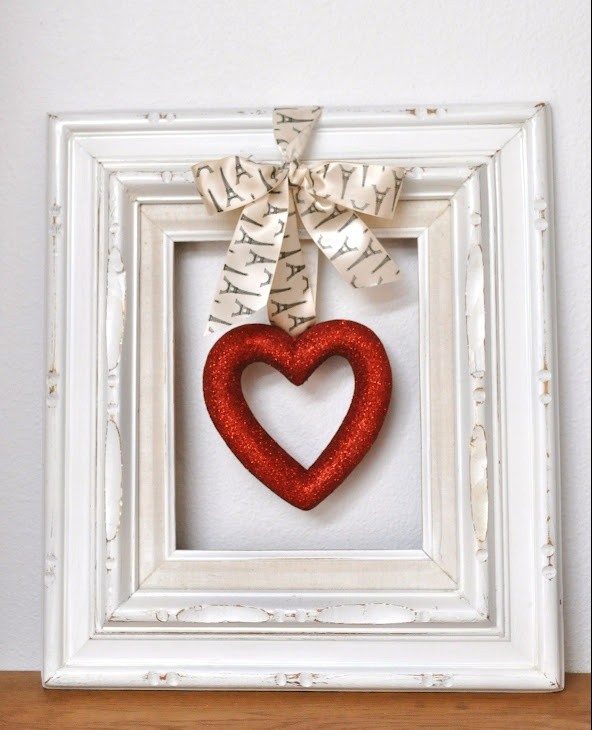 3. Red Accents Bathroom
Don't forget your bathrooms' when adding the look of love to your home. The bathroom is a great place to introduce red accents like; a stack of folded towels, small red flower arrangement, stylish decorated boxes or a delicious smelling red candle. These simple additions will not only add a bit of romance to your bathroom, it will also make your guest feel really special.
4. Romantic Bathtub
Not a fan of flowers and hearts? Or even red for that matter, No worries, they do not have to be your go to on this love filled holiday, which ironically enough did not begin on a sweet note! (see how it all got started here). Add a touch of elegance and romance around your bathtub by bringing in varying sizes and heights of classic white pillar candles, accented with a few gold or silver candle holders to compliments the look. The glass votives will enhancing the illumination when the candles are lit. Perfect for the romantic master bath.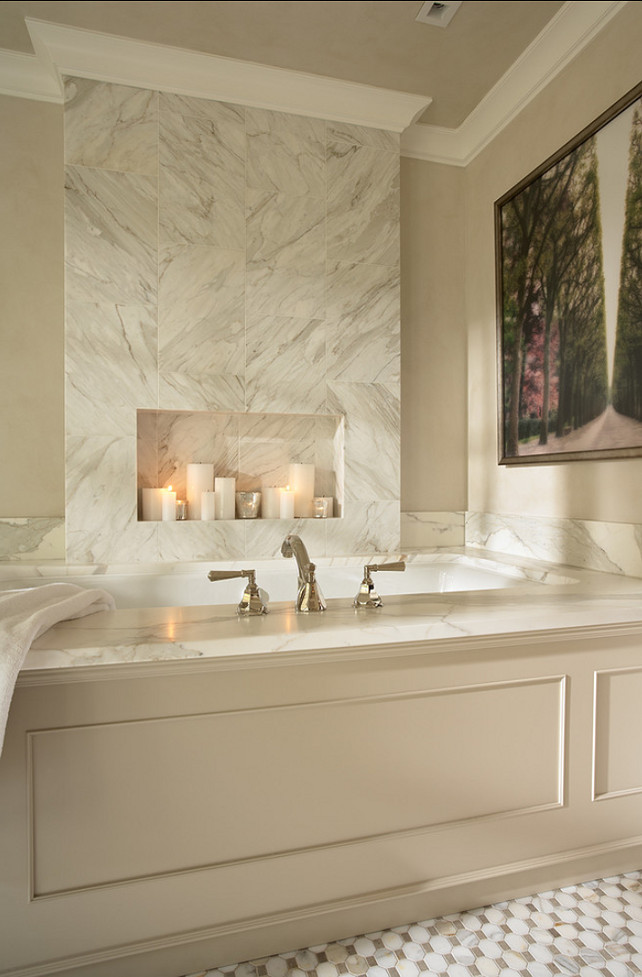 5. Blush Living Room
For those of you who prefers the softer feel of a pink, we didn't forget about you. Nothing says classic and clean like, soft bushing pink accents sprinkled throughout a neutral room, like this living space. Notice how the color is featured throughout the space, even books with varying hues of pink be create great accents for Valentine's Day. Check out a living room furniture sets clearance sale, you'll find some great items at fantastic prices!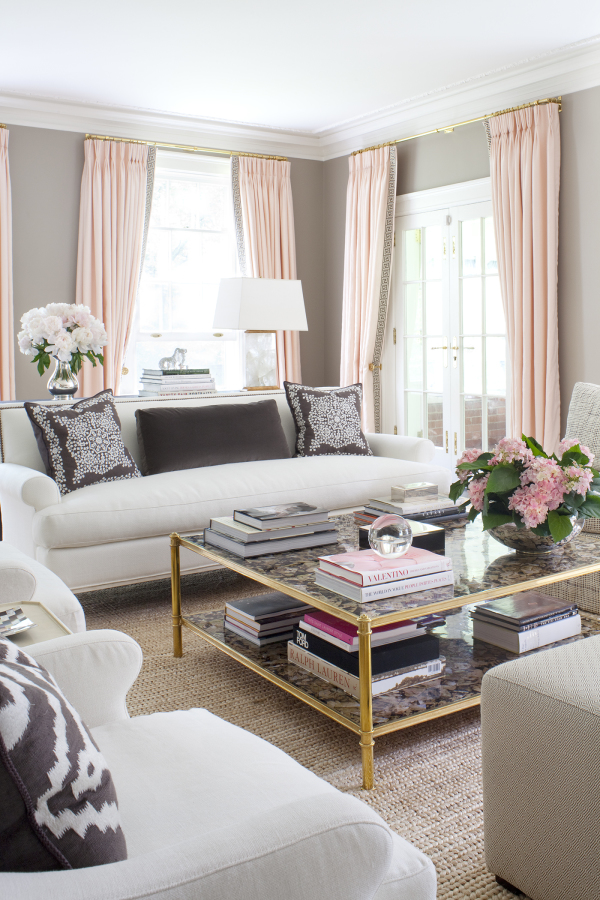 6. Bold Coffee Table
Love color? Then, this idea is for you! Make a bold statement in your living room on top of your Bazaar Velvet rug with a hot pink arrangement on your coffee table. Be sure to balance out the look by spreading a few choice pieces in the same tone around the room.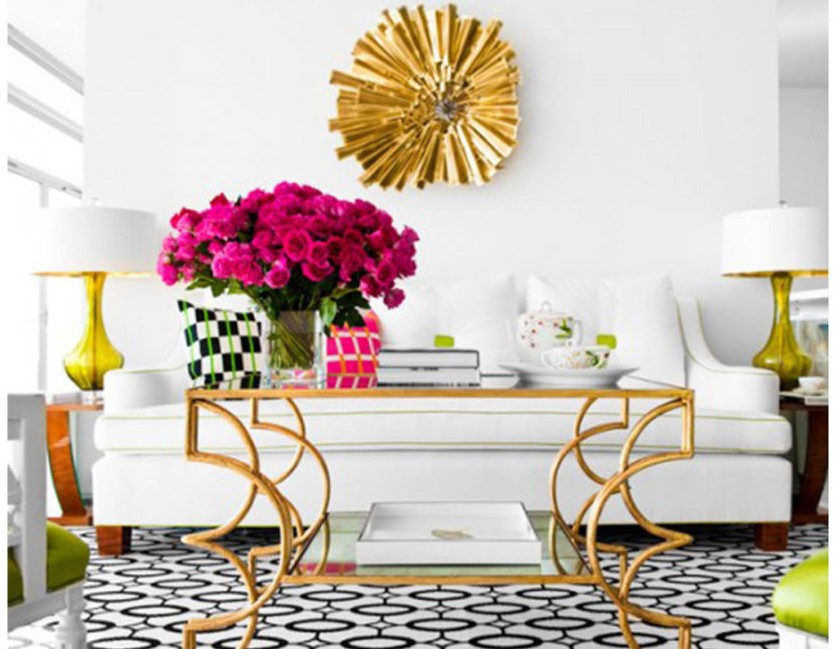 7. Rosebud Utensil Setting
Bring some of that romance over to your dining table. Nothing says romance like a beautiful table setting. A great way to tie in the romantic look to your table is to keep your silverware classic with a touch of red like picture below. This display will be sure to impress at your lunch or dinner party.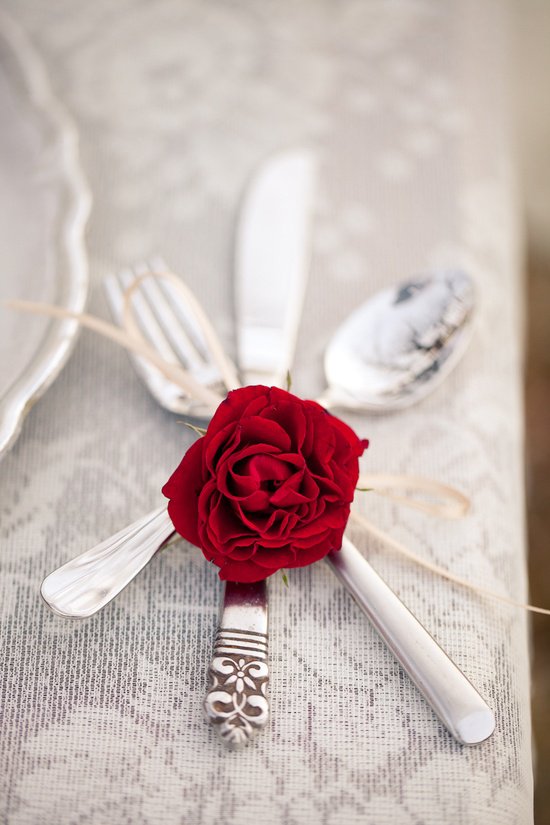 8. Bachelor Love
Bachelors, don't worry we did not forget about you. Add a couple of red throw pillows on your sofa and chairs, nice decorative red glass bowl to you coffee table and voila you are now a Super-Man to all the ladies…….oh yeah! But, seriously this is a super easy way to create a romantic atmosphere for your special someone on Valentine's Day. Not to mention, you will rack up a ton of brownie points with this one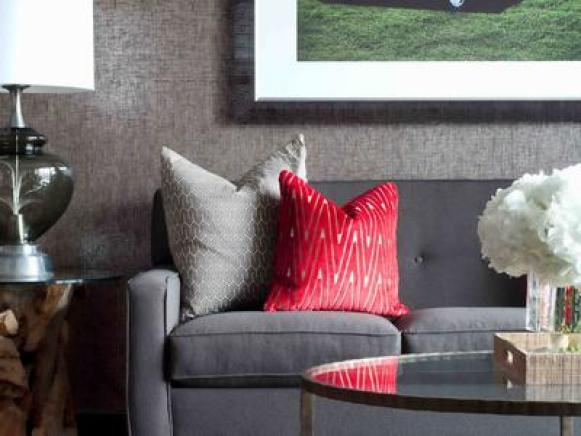 9. Red Accent Wall
Keep the romance going all year long by painting a Red accent wall in your bedroom! A bold red wall is a great backdrop for an all-white bedroom. Add lots of textures and varying shades of white to create a clean and timeless design that you will look forward to every night.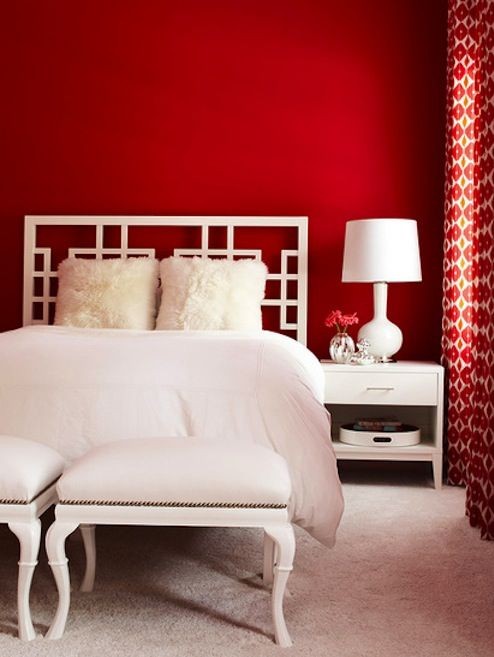 10. Red Bedding
An even easier option for adding a little bit of romance to your bedroom is to swap out your bedding to one with beautiful red tones to create a romantic yet classic look to your room. Adding fun textures, gold or silver pillows will add warmth and sparkle to your bed. A perfect combination for Valentines home decor.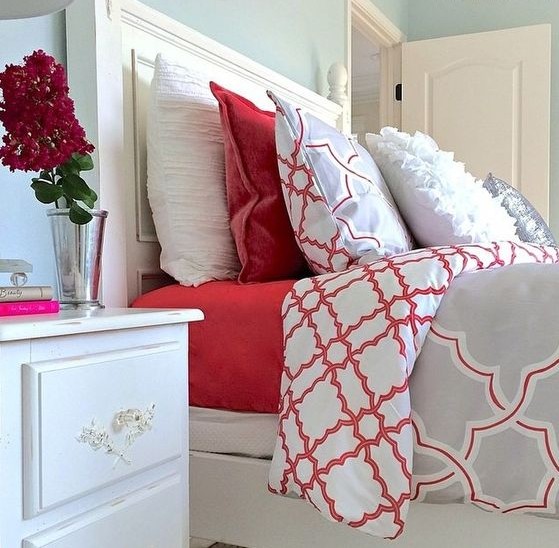 So there you have it, our 10 tips for decorating your home for Valentines.
Which of these would you use in your home in the name or love?
Leave a comment below and make sure to share these Valentine's home décor tips with a friend or someone who would love these tips!
Creatively Yours,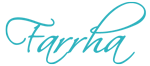 For more information on holiday decorating for your home or business or to chat to an interior designer in Colleyville, feel free to call MOD Interiors on 214 404 4000, email us at:design@modinteriorsonline.com or complete our online inquiry form.
For more Valentines Day decorating ideas check out our Pinterest board
---